The rise of higher and more stable internet speeds have enabled many people around the world to streaming services. The internet is heralding the slow decline of cable television as channels are now being overtaken by the likes of Netflix and iTunes.
It also brings about new opportunities for savvy streamers who want to start their online TV streams. But what are the things you need to know about how to stream on live TV? Which tools can help you get your start? Let's start with the basics.
How to Stream on Live TV: The Basics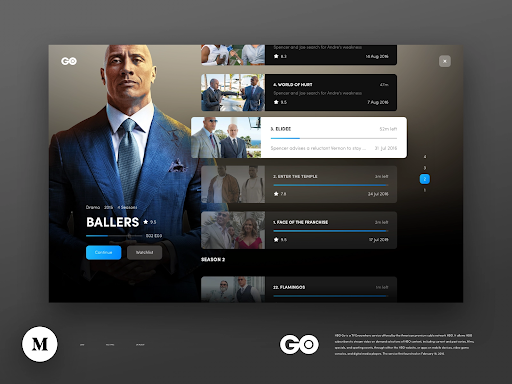 Most live TV services like Amazon Roku or Apple TV need a source to send out recordings. Even devices like Chromecast need a signal to pull. This is where our Livestreaming CDN packages come in. On tiers 2TB and above, you can request your HSL/m3u8 link.
When you place this link on your device or live TV service, you are now streaming directly to your television. This is how you can set up streams for live events that you want to go out on bigger OTT services like Fire TVs and Roku. But what else can you do to learn how to stream on Live TV?
The VOD Hosting and Episodic Streaming
Once you figure out a go-between for your content, you can also start looking into the VOD hosting service. Here, you can upload pre-recorded and edited videos and they will appear as 'episodic' content. Each video will have a singular embed code and an HLS link.
Then you can feed each to your selected OTT or the content distributor of your choice. All of the episodes have unique play buttons on the dashboard, so you can launch them at the appropriate time or schedules.
The Beginning of Your Live TV Channel
When used in tandem, both of the packages above should help you set up a rock-solid TV streaming service. Of course, you'll need to know a few more things about Castr's livestreaming packages.
Each package comes with bandwidth options. The most basic package covers 2 terabytes (TB) of uninterrupted streaming to your viewers. But you will be surprised how quick data can be used. You can create an estimate of your usage through the use of our bandwidth calculator.
To break it down, your usage depends on how many viewers you expect, how many hours you will stream, and what kind of resolution you want. The VOD hosting functions the same way but with individually uploaded videos.
What Kind of Content Can I Stream on Live TV?
The short answer: you can stream anything you want as long as you own the rights to stream it. You can make a sports show for regions who don't have access to games. Or you can serve as the news station for places which need it the most.
Alternatively, your online television station can also feature local programs that you want to share with the world. There are tons of uses for internet programming, which makes it even more worth it to learn how to stream on live TV.
Join 200,000+ streamers worldwide
With Castr, you can easily livestream videos on any platform in no time.
No Castr Branding
We do not include our branding on your videos.
No Commitment
No contracts. Cancel or change your plans anytime.
24/7 Support
Highly skilled in-house engineers ready to help.