Castr SRT streaming server is the ultimate solution for high-quality, low-latency video streaming on any network.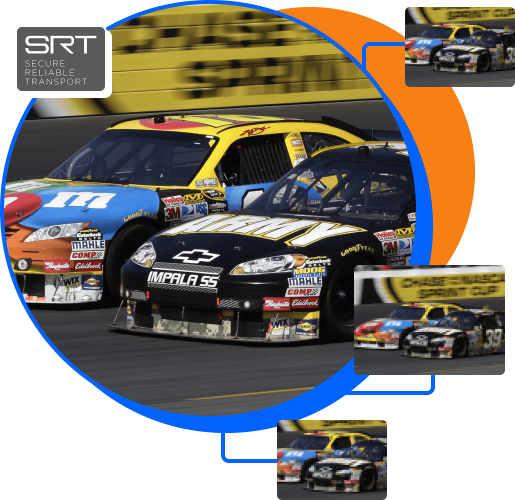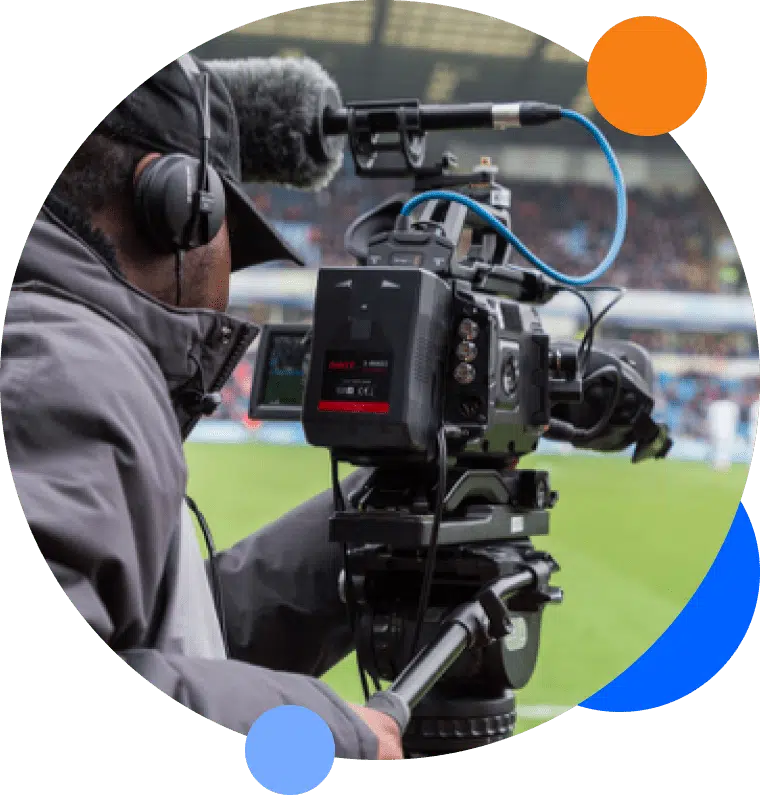 SRT - Secure Reliable Transport explained
SRT (Secure Reliable Transport) is the video streaming protocol that delivers secure, high-quality and low-latency live videos over even the most unpredictable networks. With the protection against packet loss, jitter and fluctuating bandwidth, SRT ensures that your stream gets the best possible viewing experience.
Use cases for SRT streaming includes:
Castr SRT Server Key Features. Member of SRT Alliance
Directly publish your stream from any SRT encoder to Castr.
Push to other SRT Destinations
Castr supports SRT publishing, you can send your stream to any SRT destination, even different SRT server.
Pull SRT Streams to Your Encoder
With SRT pull URL support, you can pull your stream from Castr to your encoder in the lowest latency possible.
Get Optimized Performance using Castr's global ingest points
We have global ingest points across the world, which makes sure there's no network throttling taking place when you push the SRT streams.
H265 Support for Stream Player
Our ingest supports h265. With our cloud transcoding feature, you can convert h265 to h264 to optimize your stream. Please contact us for customization or help on this.
Using our pull feature, you can pull SRT streams to our servers and then restream to other destinations. You can make sure the latency is very low when you pull SRT to Castr
H264 and H265 media transport
SRT software encoders and decoders provide end-to-end H264 or H265 media transport using SRT technology. Castr supports ingest from any SRT encoder.
Publish your SRT stream to multiple platforms like Youtube, Facebook, Twitch simultaneously
Multiple streaming protocols
Castr supports multiple streaming protocols
Supports additional protocols including SRT, RTMP, RTSP, RTP, HLS, WebRTC, MPEG-DASH
Try Castr's SRT Streaming Server
Try all features for 7 days. No contracts. No credit card required.
There's even more...
All features you need for live streaming
Share video content globally
Embed videos and stream to your own website or any over-the-top (OTT) platform like Roku, Apple TV, and Amazon Fire TV.
Castr's white-label OTT solution lets you launch your own video streaming app with zero coding skills.
Broadcast your live videos across 30+ social platforms and streaming destinations at the same time.
Monetize your live and on-demand videos with Castr Paywall and Video Ads.
Securely host and deliver on-demand video content globally.
Ensure optimal viewing experience
Castr's global CDNs make sure your viewers experience videos with 4K quality, low latency, and no buffering.
Frequently asked questions
Can't find it here? Check out our Help Center.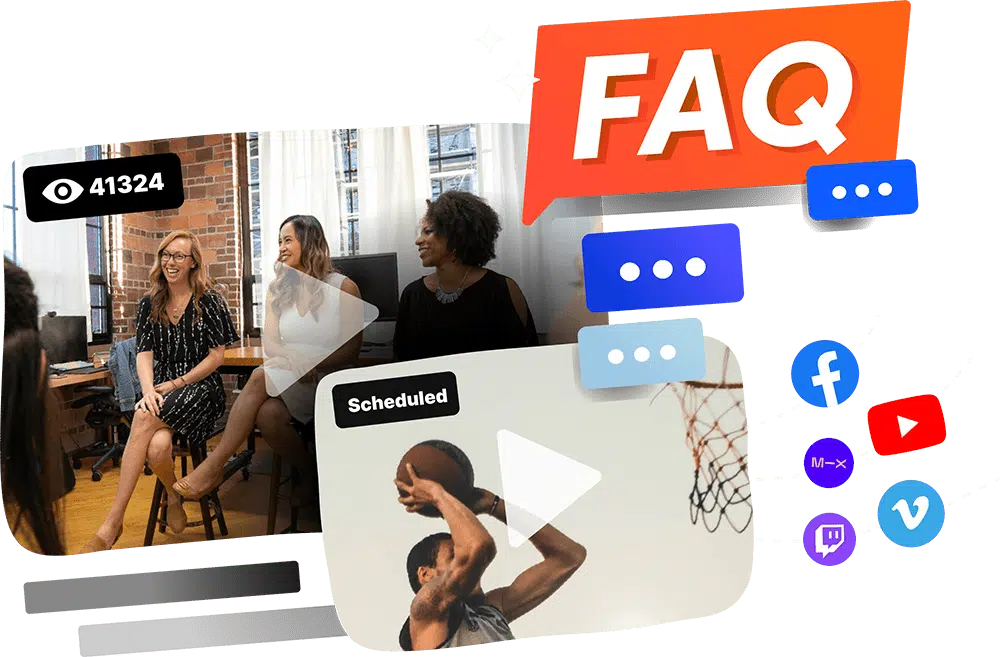 What does SRT stand for?

SRT (Secure Reliable Transport Protocol) is a new transport protocol that solves the issue of low-quality video under noisy, poor public internet networks. The goal behind its implementation is to optimize video transport over unpredictable networks by minimizing lost packets and bandwidth fluctuations. In short, SRT offers high-quality and low latency video streaming with greater security.

Can SRT be used to stream to Twitch, Youtube, Facebook?

None of the mainstream services like Twitch, Youtube, Facebook supports SRT protocol at the moment. The best way to stream SRT to those platforms is by sending the SRT to Castr, and then using Castr to multistream to those social platforms simultaneously.

SRT vs RTMP. Comparing the two protocols?

RTMP is currently the most widely used protocol for video live streaming, It's also used as an ingest protocol to live stream to platforms like Facebook, Youtube, Twitch, etc. However, SRT stream is 12 times faster than an RTMP stream and has stable delivery under poor networks.

For detailed comparison, check out this article

How to Start Streaming with SRT from Castr?

Castr now offers SRT support across all plans

For step-by-step guide on SRT streaming on Castr, check out this article

What types of subscription plan does Castr offer?

We offer several subscription plans that meet every need. From low cost plans to advanced and enterprise-level solutions.
All plans include an embed player with Akamai CDN, multistreaming, video hosting, and paywall features.

Can I stream to a custom RTMP destination?

Yes, you can stream to a custom RTMP destination by configuring a custom platform in the Castr dashboard.

Can I stream to multiple platforms on Castr?

Yes. You can choose to stream to 30+ supported platforms.

Which Content Delivery Network (CDN) does Castr use?

All live video streams are delivered via Akamai and Fastly content delivery networks (CDN). This will help us make sure there won't be any buffering or lagging to your video streaming quality.

Does Castr support adaptive bitrate streaming (ABR)?

Yes. We transcode the streams in the cloud and you have the option to enable or disable the adaptive bitrate streaming options for your livestreams.
Try Castr Live Streaming Platform
Try all features for 7 days. No contracts. No credit card required.