The best audio streaming software for musicians, internet radio station, audio streaming entrepreneurs.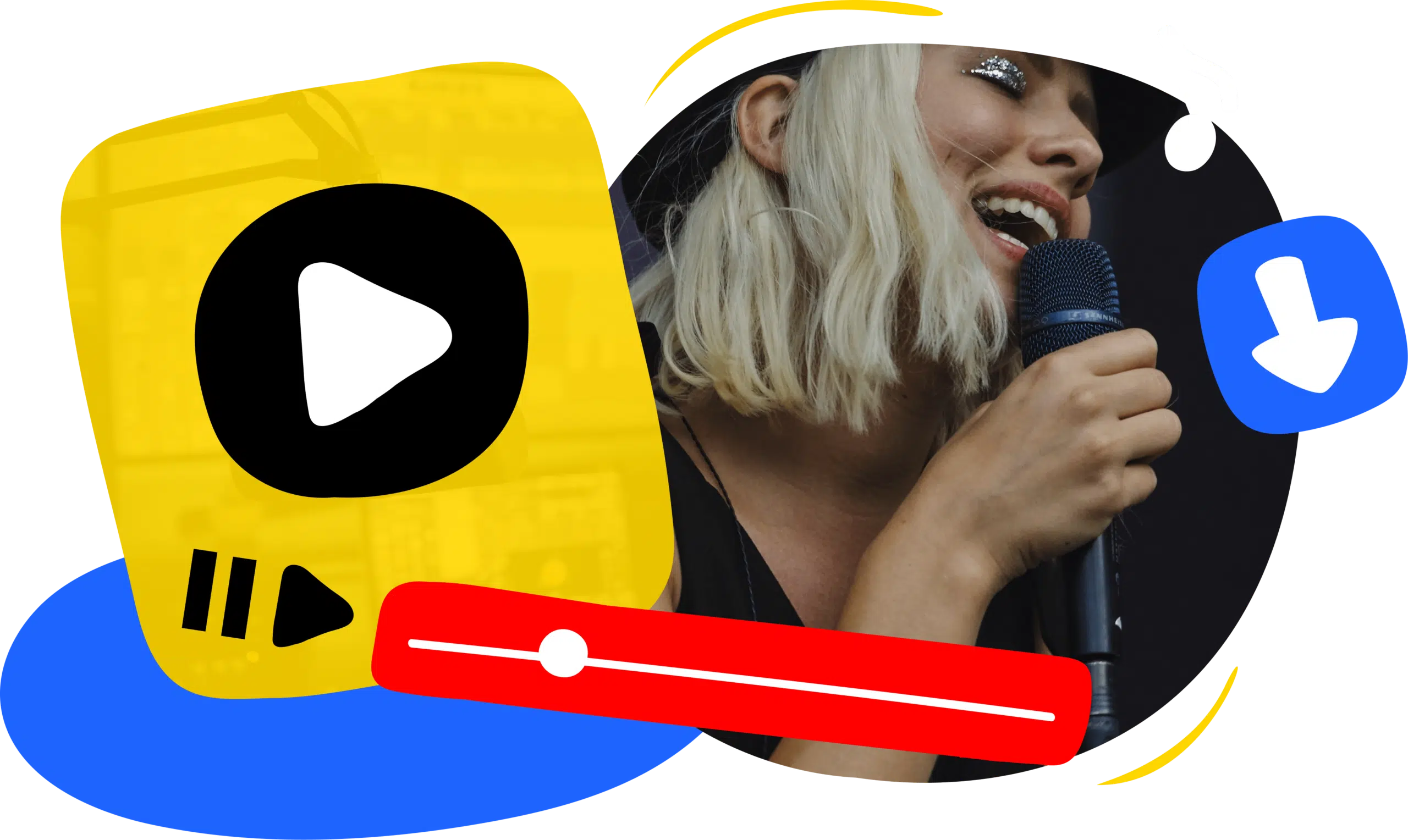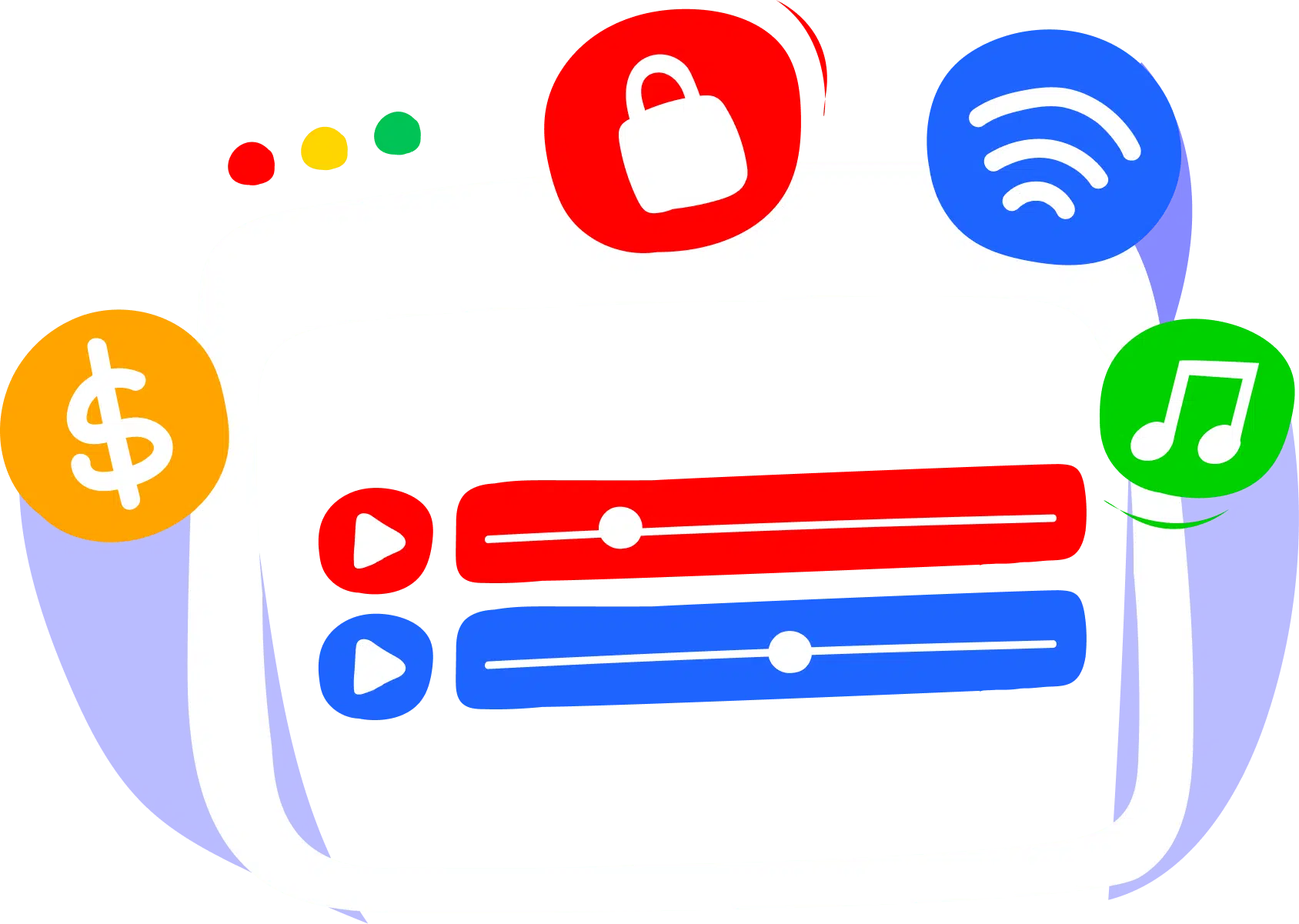 Broadcast audio with Castr's professional audio streaming platform
Castr is a powerful and easy-to-use audio live streaming software for both businesses and individual streamers. We cover everything including:
Try Castr's Audio Streaming Platform Now
Try all features for 7 days. No contracts. No credit card needed
Castr Audio Live Streaming Platform Features
Live stream audio only sessions
Our audio live streaming platform makes it easy to broadcast high-quality audio only live stream with low latency and zero buffering. Stream everything from music, talk shows, radios, to podcasts, etc. in crystal clear sound.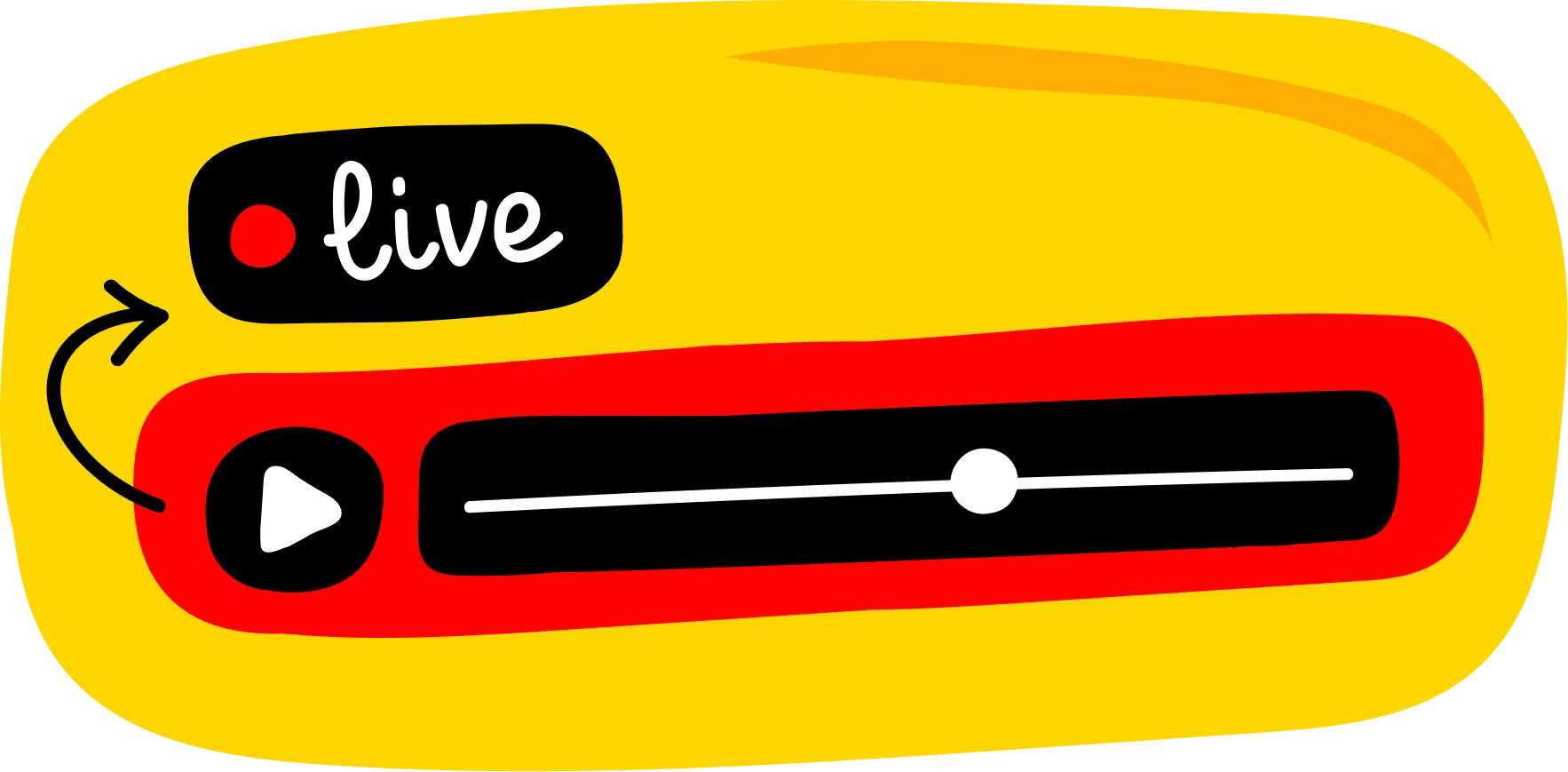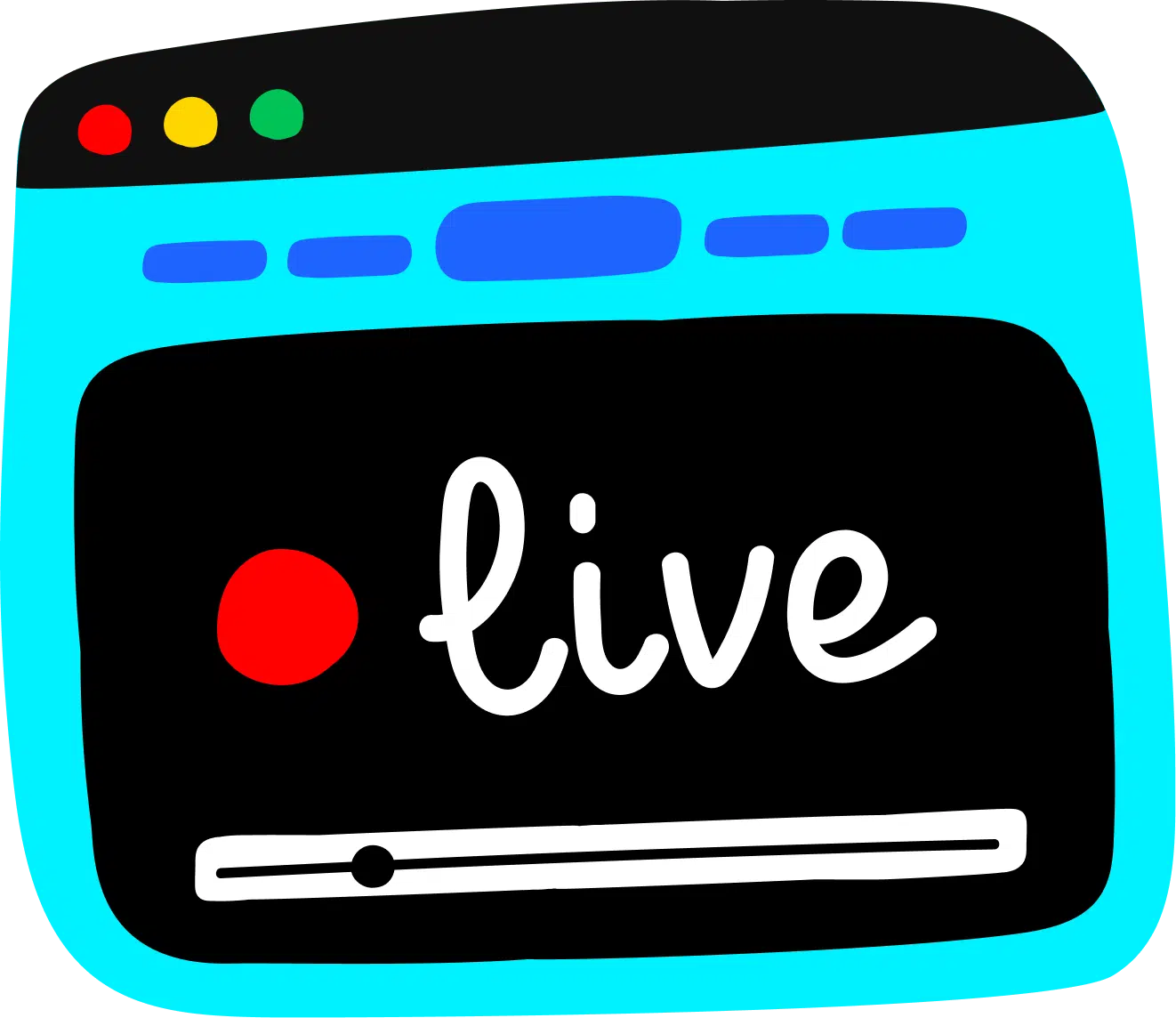 Broadcast live audio on your website
Embedding and hosting your audio streams directly on your website is the best way to share audio online. It gives you total ownership of your audio content while making it easy to reach your audience anywhere in the world.
With Castr's audio streaming platform, you can stream live audio events, podcasts, or radio shows with a HTML5 media player on your website.
Record audio files and schedule for live broadcasts anytime
If you are looking to create a more organized and professional sounding audio content, then "broadcast pre-recorded audio" is the perfect solution for you. 
Simply pre-record your audio, edit with sound effects, and schedule to go live at any time you like.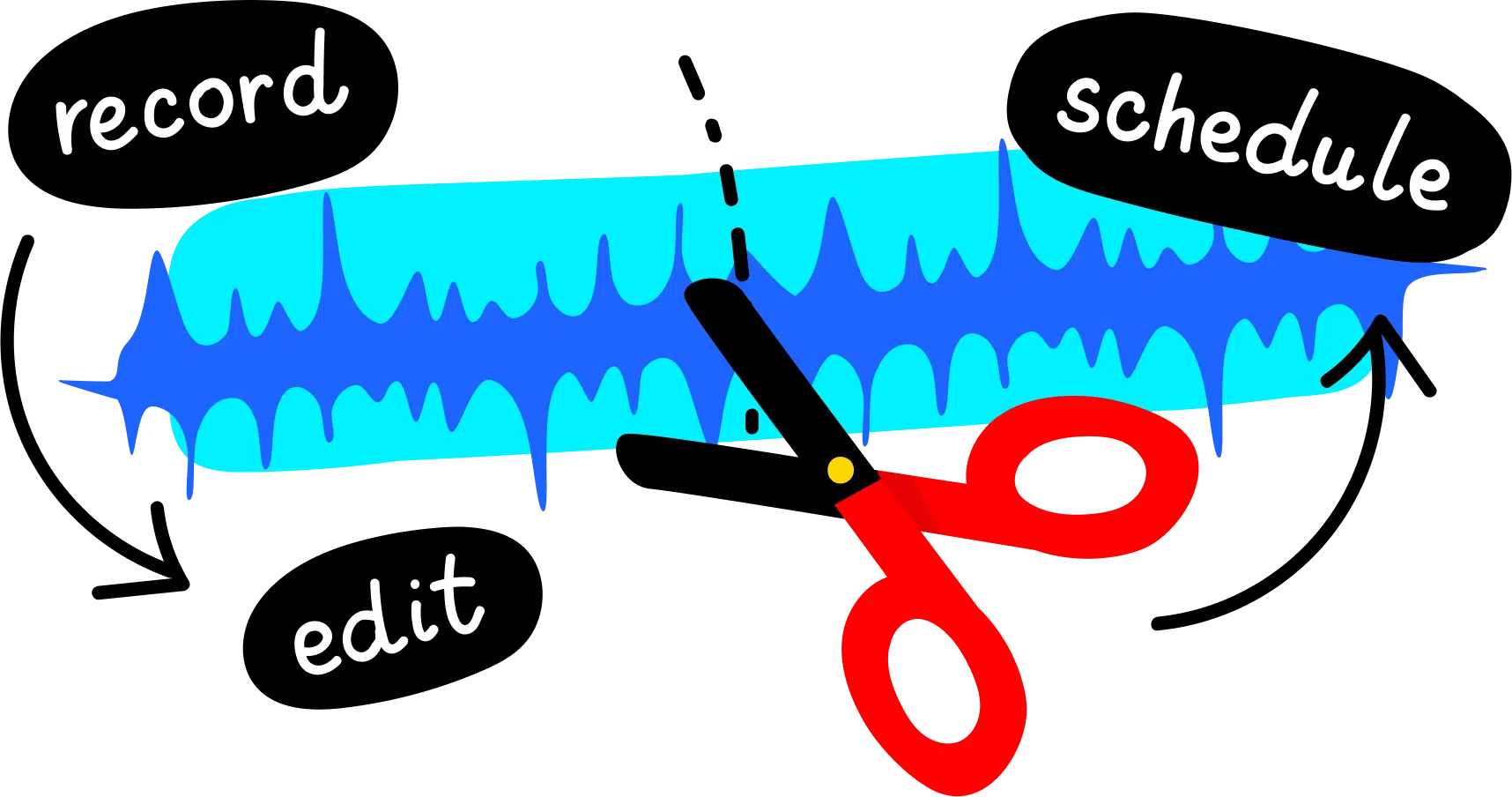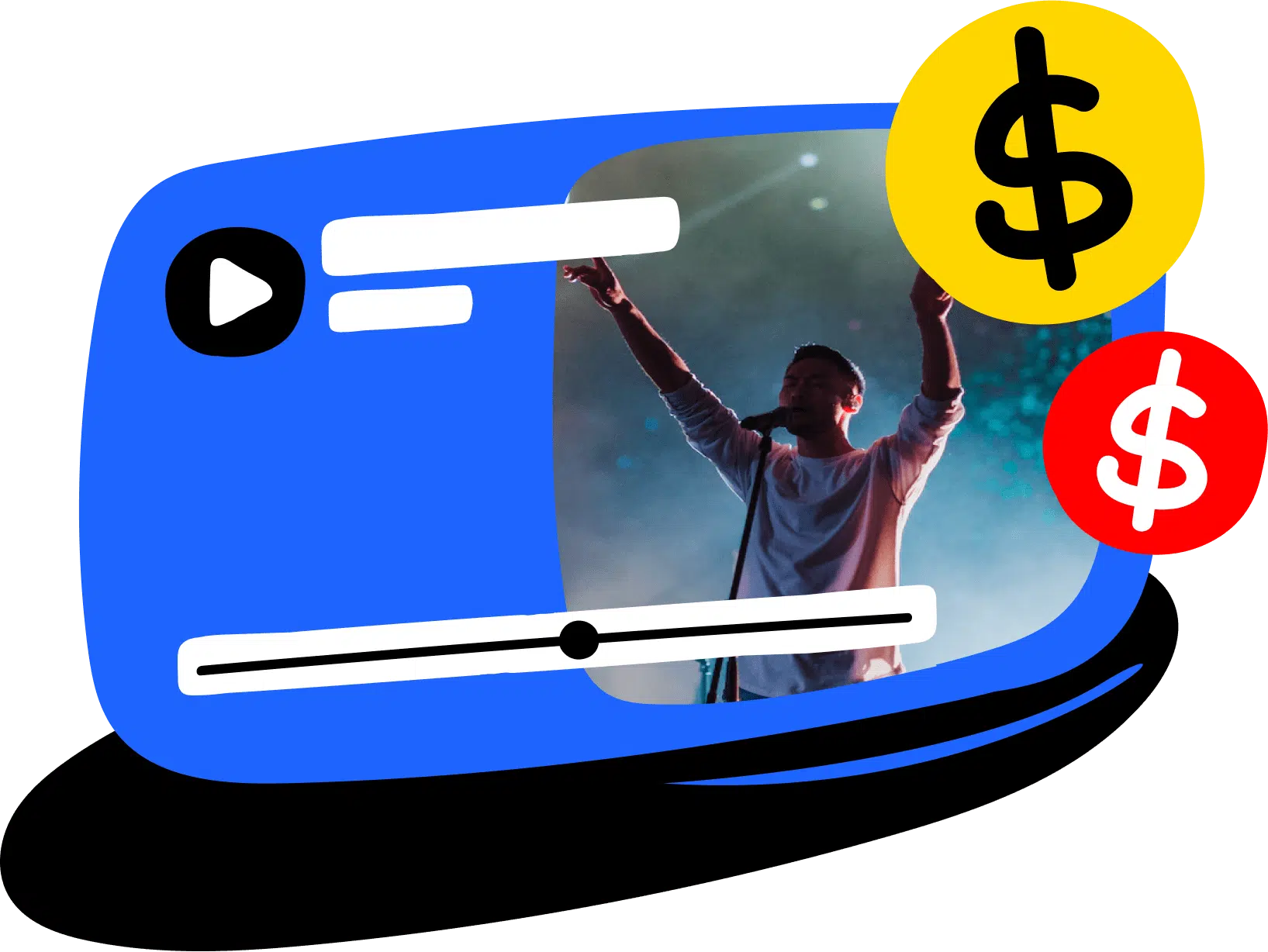 Monetize your audio streams with Paywall or Advertising
Hosting a pay-to-watch events with Castr's Paywall is an excellent way to monetize your audio-only shows or podcasts. 
You can also use Advertising to generate extra revenue by leveraging your viewers' attention.
Repurpose your Live Broadcasts into Audio On-Demand
All your live broadcasts are automatically recorded and made available to download at any time. 
This means you can rebroadcast them, or use the audio content in other ways like repurposing for marketing purposes.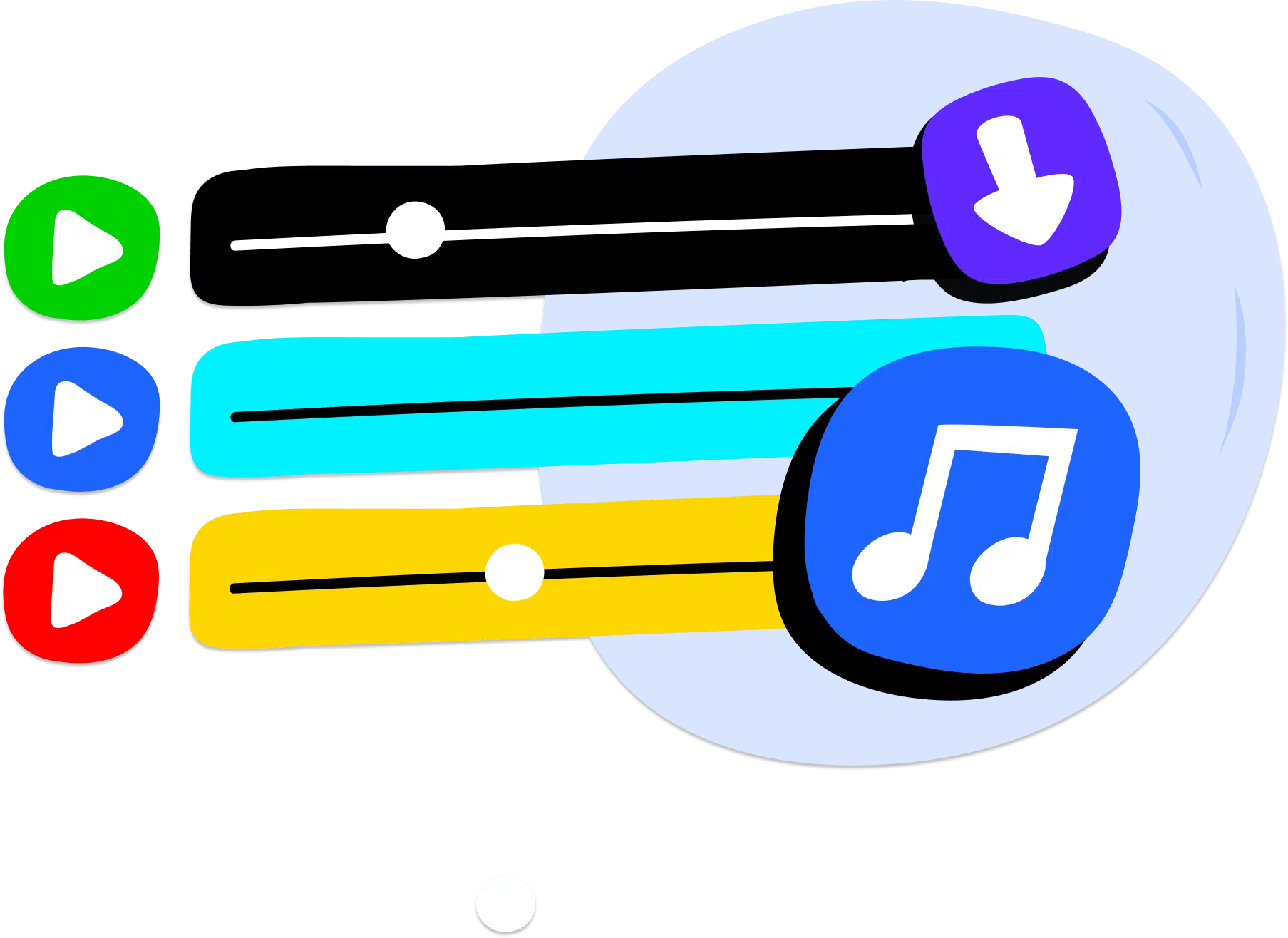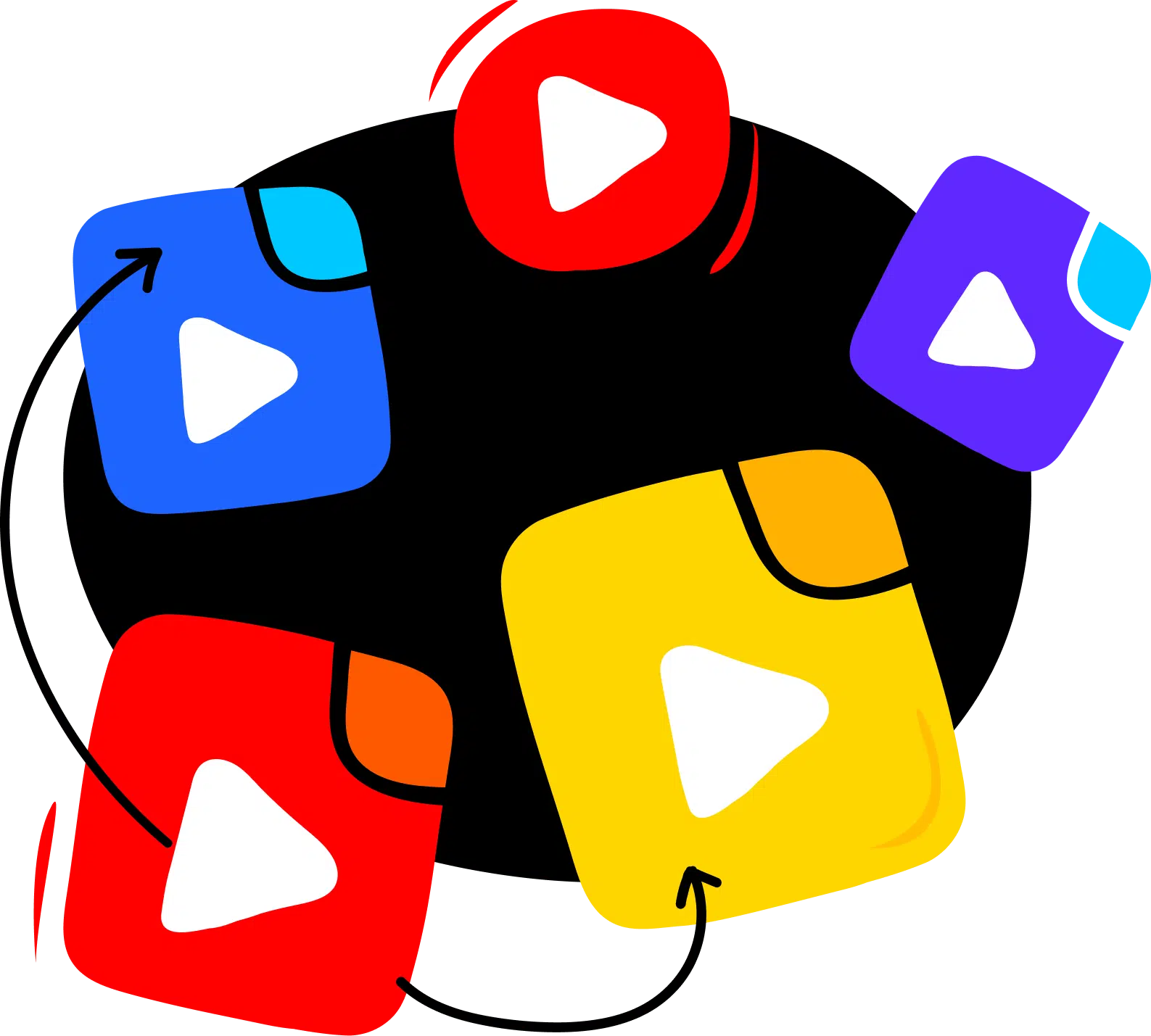 Encode your audio files on-the-fly with Adaptive Bitrate Streaming
Castr's Adaptive Bitrate Streaming feature helps deliver high-quality live audio streaming experience by letting you stream audio in multiple bitrates.
This feature considers your listener's internet speed and automatically serves the best possible quality while preventing problems with buffering and lag.
Secure your live audio against privacy
With more people listening to your audio content, it's more important than ever that you protect your audio content against copyright infringement & unauthorized use. 
With features like Paywall, Geo Restriction, and Password Protection, Castr ensures only authorized listeners can access your content.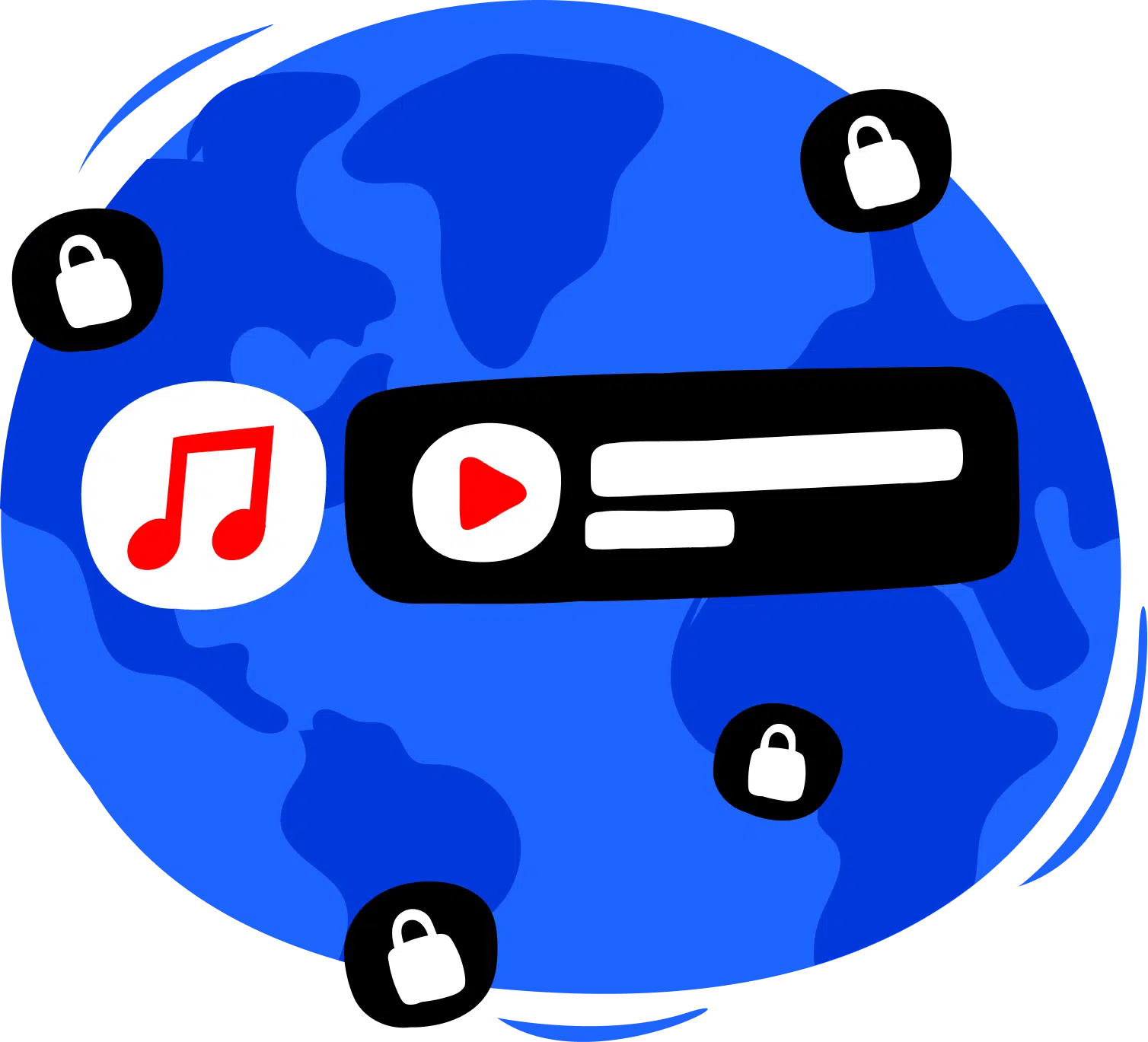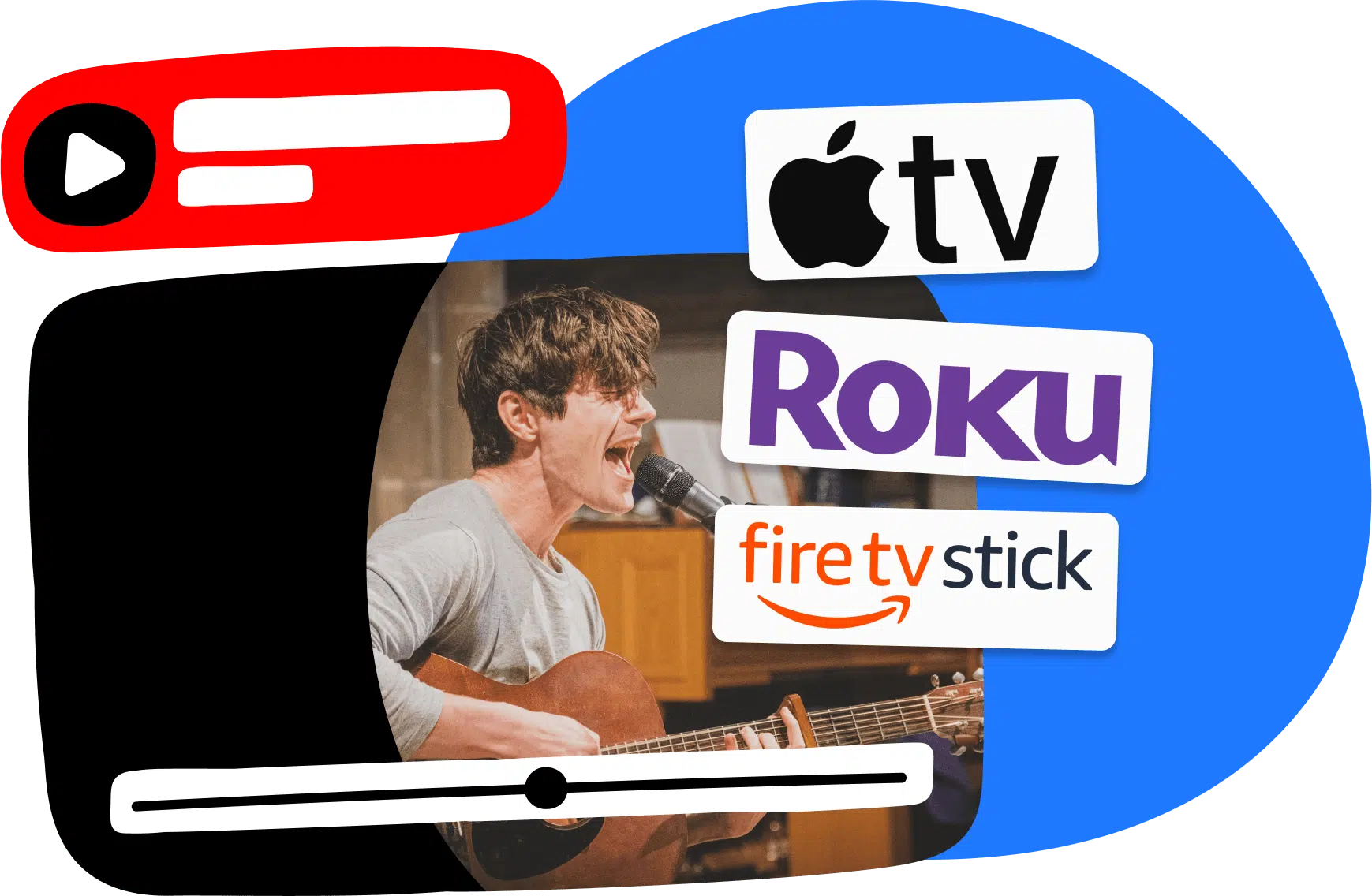 Broadcast audio to OTT platforms like Roku, Apple TV with HLS URLs
Easy connection and broadcasts using Castr's HLS URL for audio live streaming. 
Get seamless stream delivery across devices, websites, TV apps, and live streaming services.
There's even more.
Castr has all features you need for live streaming.
Share video content globally
Start streaming anywhere with Castr's HTML5 Embed Player. Bring your event from Castr to any over-the-top (OTT) platform like Roku, Apple TV, or Amazon Fire TV with ease with a HLS URL.
Castr's white-label OTT solution lets you launch your own video streaming app with zero coding skills.
Broadcast your live videos across 30+ social platforms and streaming destinations at the same time.
Generate revenue from your live and on-demand videos with Castr Paywall and Video Ad.
Securely host and deliver on-demand video content globally.
Ensure optimal viewing experience
Castr's global CDNs make sure your viewers experience videos with 4K quality, low latency, and no buffering.
Frequently asked questions
Can't find it here? Check out our Help Center.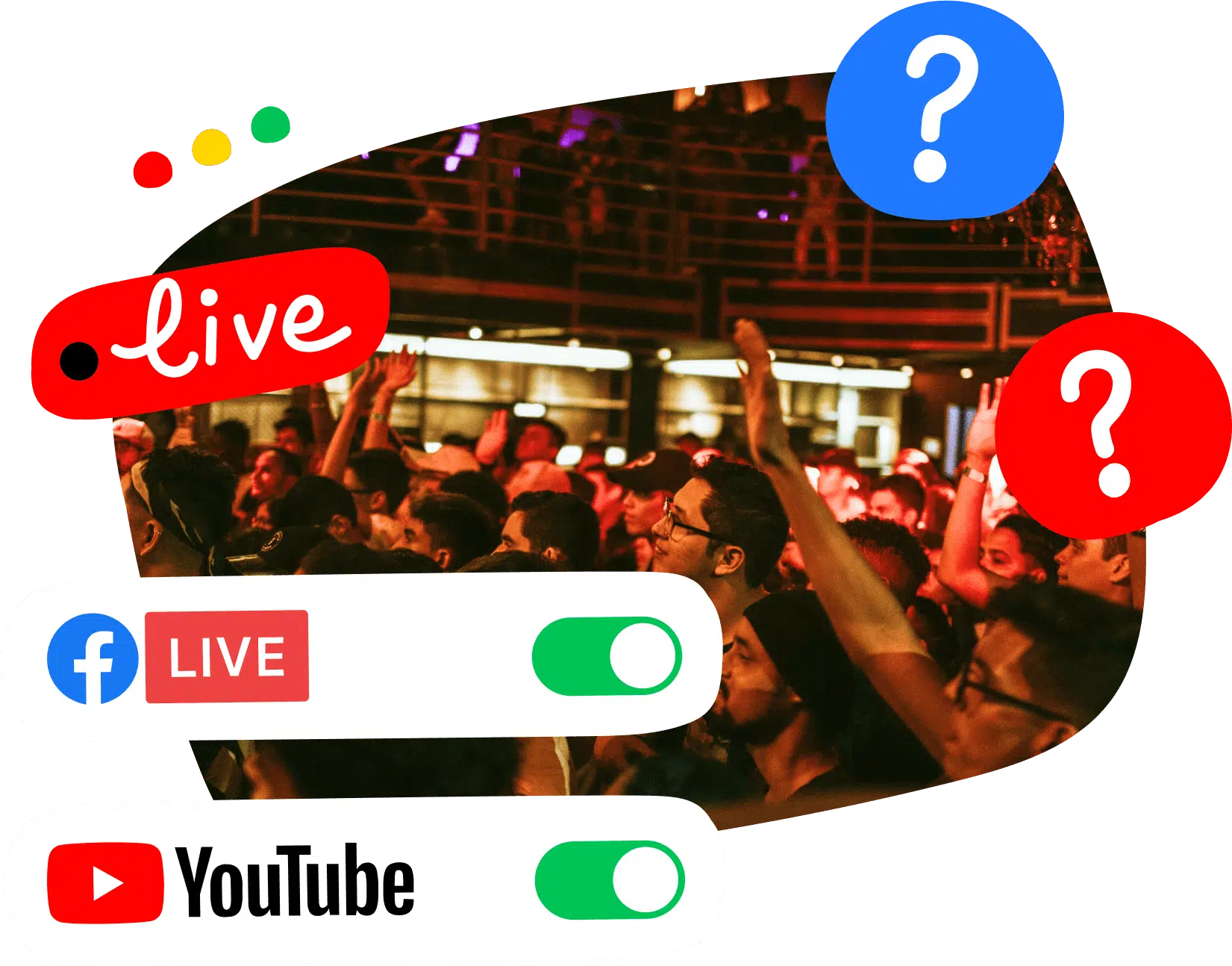 What is Castr?

Castr is a live video streaming platform which aims to provide top tier solutions for Simulcasting, Live-streaming, VOD solutions, and IP camera streaming.

Who is Castr's audio broadcasting software for?

Castr's audio broadcast software is for all kinds of businesses and individuals who are broadcasting live audio, including radio station, news and media outlets, music-based radio shows, talk shows, sports podcasts, religious podcasts.

What are the key features of Castr's audio streaming platform?

Key features of Castr's audio streaming software includes: HTML5 embed players, stream recorded live audio and podcasts, multiple CDNs for global delivery, monetize with paywall and advertising. Together with other additional features like secure content with geo restriction and password protection, schedule audio events, stream to multiple social platforms at once, broadcasts audio 24/7, and many more.

Do I need anything else to broadcast live streams with Castr?

Besides a subscription, you'll also need an encoder. While we do suggest OBS as it is the best free streaming software, Castr can work with any encoder which allows a custom RTMP set-up. You can also pull directly from IP cameras or separate supported sources.

Can I stream to custom RTMP Destination?

Yes, you can stream to a custom RTMP Destination by configuring a custom platform in the Castr dashboard.

Do I need any additional software?

Castr Simulcast is the easiest way for you to live stream to multiple social media platform. Stream to YouTube, Facebook, and others— at the same time. Don't worry about where you have the biggest audience, just stream everywhere.

Is all content delivered via Akamai?

Yes, all live video streams get delivered via Akamai CDN. We bet there won't be any buffering.

Do you have adaptive bitrate streaming?

We transcode the streams in the cloud and you have the option to enable and disable adaptive bitrate streaming options for your live streams.

Do you transcode uploaded videos to multi-bitrate?

Yes, we do, when you upload a video, you will get the option to choose the resolutions to which the videos need to be encoded.
Try Castr's Audio Streaming Platform Now
Try all features for 7 days. No contracts. No credit card needed