When it comes to multistreaming, you should know the best settings for each site to optimize the streaming quality. Since you'll have to use a single encoder, your options for video resolutions may be limited. At the same time, some platforms have special limits they have for streams.
You might be surprised by how specific some requirements are with each social site.
YouTube, Mixer, and Twitch: The Focused Game Streaming Platforms
When it comes to game streaming, Mixer, YouTube, and Twitch are the most common household names. Recently, Facebook Live is another fast-growing streaming platform for many gamers.
Each of these sites has very similar settings for new streamers. It is best to aim for a solid 720p resolution running at 30 to 60 frames per second (fps).
But what happens if you learn how to multistream and your system can run much higher resolutions?
Well, it depends on your status with each social site. All these platforms allow streaming at 1080p but they do limit bitrates. For Twitch, it may not be worth it to go full HD until you get partnered. Twitch locks the quality settings for newer streamers until they become more established. You can resolve by lumping Mixer in with Twitch, as they also keep transcoding behind the partner's wall.
1080p and 60 fps are feasible on both Twitch and Mixer, but it will inevitably limit the number of users who can watch your content smoothly.
Facebook and YouTube: For the Versatile Streamers
In terms of content diversity, Facebook and YouTube are the platforms to beat. YouTube and Facebook aren't limited to gaming and are big favorites for a variety of streamer types. So if you're not interested in making game content, you can choose these two as your primary options.
Facebook recently added 1080p as a stream resolution, while YouTube has supported it for a long time. They are also very phone friendly which makes them great choices for IRL streamers and vlogging on the go.
The Best Bitrates and Resolutions for All Platforms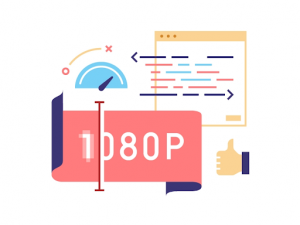 For full HD streaming, all platforms suggest using a wired connection. On your encoder, you'll need these settings for a stable stream:
1080p and 60 fps: A bitrate of 3500 to 5000 kbits/sec for smoother videos, keyframe interval set to 2, audio bitrate at 128 kbps and streaming with H.264 video and AAC audio. You can keep all the settings and simply drop the bitrate to 2500 to 4000 kbits/sec.
720p and 60 fps: Bitrate set to 5000–6500 kbits/sec, output (scaled) resolution set to 1280 x 720, rate control set to CBR and the encoder on H.264. For 30 fps, you can bump your bitrate to 3500–5000 kbits/sec or keep it as is if your internet can handle it. The keyframe interval and audio settings are the same as for 1080p.
Some streaming services like Twitch also offer server regions. For the best output, you should match the server on your dashboard to Twitch's closest location. Having them closely aligned will allow you to stream as seamlessly as possible.
The Best Settings for Maximum Outreach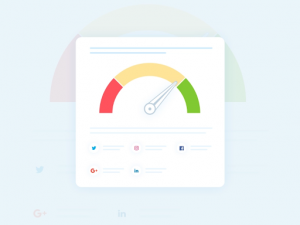 Now that you know how to multistream and which settings are appropriate for certain resolutions, which ones are the best for a new streamer? The ideal is to go for 720p 60 fps to maximize the number of people you reach.
The reason is that not everyone has access to fiber or even DSL connections at decent speeds. At the same time, 720p has been tested across all platforms. It provides a solid and stable output while you wait to get partnered or until you have a better streaming setup.
How to Multistream with Castr
Castr takes care of all the technical hard work so that you can focus on the content quality. Here's how to get started:
Create your Castr account here
Make sure your OBS Studio is already connected to Castr
Have your YouTube or Facebook streaming key ready
Once you start the stream from OBS to Castr, go to your Castr Dashboard > click on the Add Platform button.
For YouTube:
From the list of platforms, select YouTube > add your YouTube Streaming Server and Stream Key > Save.
You will see YouTube listed under the Published Platforms section.
For Facebook:
Click Add Platform > select Facebook > copy and paste your Streaming Server and Streaming Key > Save.
You will see Facebook listed in the Published Platforms section.
To learn more, visit our multistreaming documentation. Find more about our multistream features here: Multistream with Castr!
Join 200,000+ streamers worldwide
With Castr, you can easily livestream videos on any platform in no time.
No Castr Branding
We do not include our branding on your videos.
No Commitment
No contracts. Cancel or change your plans anytime.
24/7 Support
Highly skilled in-house engineers ready to help.