A sturdy and efficient webcam sets the foundational ground for quality video streams. But with the overwhelming number of available options in the market, it could take you some time to choose the right webcam to invest in. Here are some best streaming webcams for professional use in 2022 that the Castr team thinks are ideal for you.
In this blog, we will list out the most popular webcams for streaming, their key features, specifications, and pricing according to the manufacturers' websites.
Key Considerations When Choosing a Webcam
There are several criteria to consider before buying the best webcam for livestreaming. Here are the key points that will help you narrow down your choices more easily:
Resolution: For high-definition videos, a resolution of at least 720p would be your best start
Frame rate: Each webcam is capable of producing videos at a specific frame rate. The lower your frame rate is, the more likely you will experience stutter or frozen shots. A good starting point for frame rates would be 30 fps.
Lens: Albeit often overlooked, a quality lens material can save your lens from scratches. We recommend investing in webcams with glass lens — but this criterion is compromisable.
Microphone: Also optional. But if you don't want to invest in a headset, then a webcam with a built-in microphone is essential.
Price: Depending on your budget, filtering your webcam choices by price can reduce headaches in your decisions.
Product purpose: Some webcams are specially designed for a certain use. For example, some webcams for game streamers have a dynamic background replacement feature. We recommend that you define your main purpose of webcam use (e.g., business, education, general video calls, content creation, game streaming, etc.) before making your purchase.

Logitech C920S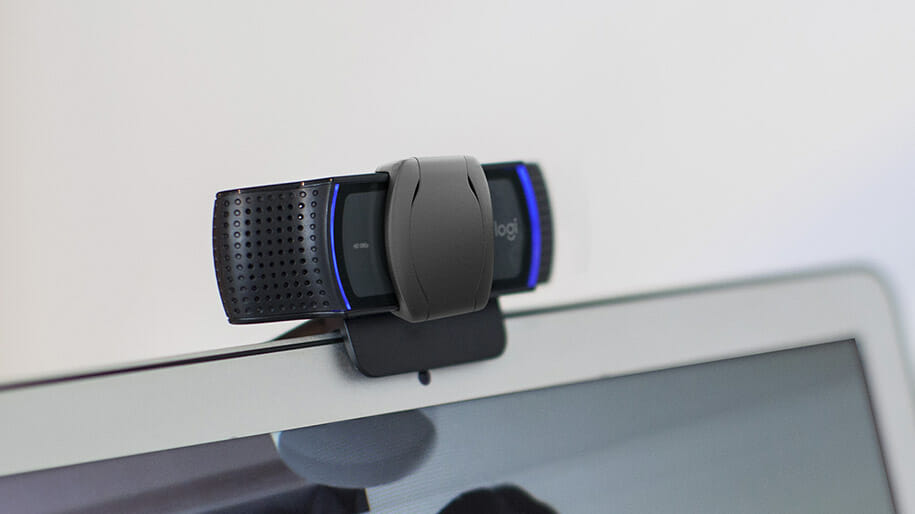 (Photo: Logitech)
The Logitech C920S webcam is highly-designed for professional conferences and business video streaming. Logitech, the manufacturer, calls this model "the highest quality video calling available at Full HD 1080p".
This webcam delivers polished videos in full HD (1080p at 30fps) with crisp, clear stereo sound from the built-in microphone. The C920S fine-tunes your videos in full HD 1080p and automatically adjusts the light based on your lighting conditions.
If you share a frame with another person, the 78-degree field of view will frame two people at once.
Logitech also has its video editing software: Logitech Capture so that you can zoom, pan, or adjust the view angle on the fly.
In terms of audio, the Logitech C920S has two built-in stereo microphones. This means the webcam captures voice from every angle, so you will always sound clear and natural.
The C920S also adds a privacy shutter cover to protect the lens and your privacy, even when you are not streaming.
As a cherry on top, the sleek, rectangular design perfectly serves as a functional accessory to your screen.
Key features:
Maximum resolution: Full HD 1080p at 30 fps
78° field of view
Dimensions: 1.70 in (43.3 mm) x 3.70 in (94 mm) x 2.80 in (71 mm)
Compatible with Windows 10 or later, Windows 8, Windows 7
Works in USB Video Device Class (UVC) mode: macOS 10.10 or later, Xbox One, Chrome OS, Android v 5.0 or above
Autofocus
Glass lens
Built-in stereo microphones
Privacy shutter
5 ft. (1.5m) cable length
Best for conferences and business video calls
Price: $99.99
Logitech C922 Pro Stream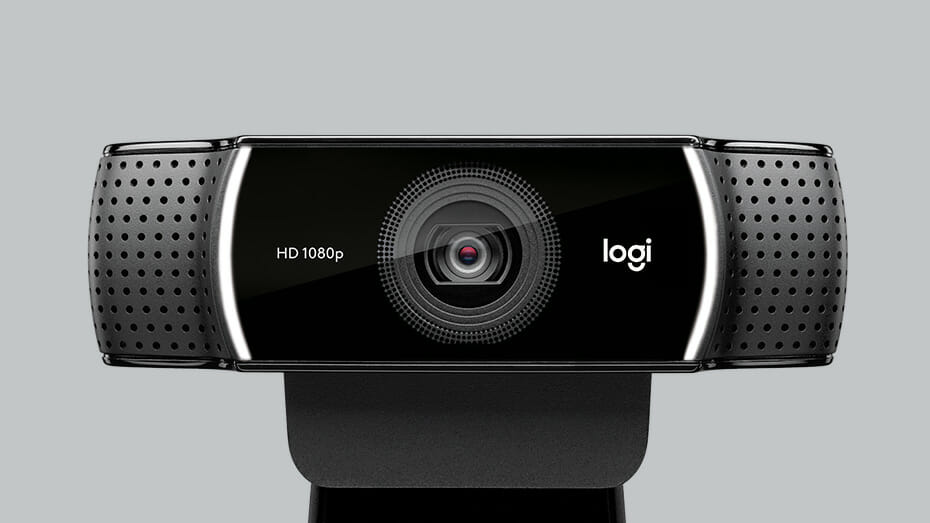 (Photo: Logitech)
You may consider the Logitech C922 Pro Stream as an upgraded version of the Logitech C920S.
Both webcams are great at capturing razor-sharp and high-definition videos with built-in stereo microphones. They both have autofocus glass lenses and a field of view of 78°.
The outstanding differences between the C922 and C920S, however, are the resolutions and dynamic background replacement. The Logitech C922 allows you to remove and replace backgrounds (green screen effects), making it perfect for professional game streamers.
While the maximum resolutions of the C920S is 1080p at 30 fps and HD 720p at 30 fps, the C922 can stream videos up to 1080p at 30 fps and 720p at 60 fps.
If you're a user of XSplit, the Logitech C922 might be a better choice because it comes with a 3-month XSplit membership upon your purchase.
Key features:
Dimensions: 1.14 in (29 mm) x 3.74 in (95 mm) x 0.94 in (24 mm)
Resolutions: 1080p/30fps, 720p/60fps
Compatible with: Windows 10 or later, Windows 8, Windows 7, macOS 10.10 or later, Chrome OS, Android v 5.0 or higher
Autofocus glass lens
78° field of view
Tripod included
3-month XSplit membership
Best for game streaming or green screen effects usage
Microsoft LifeCam Studio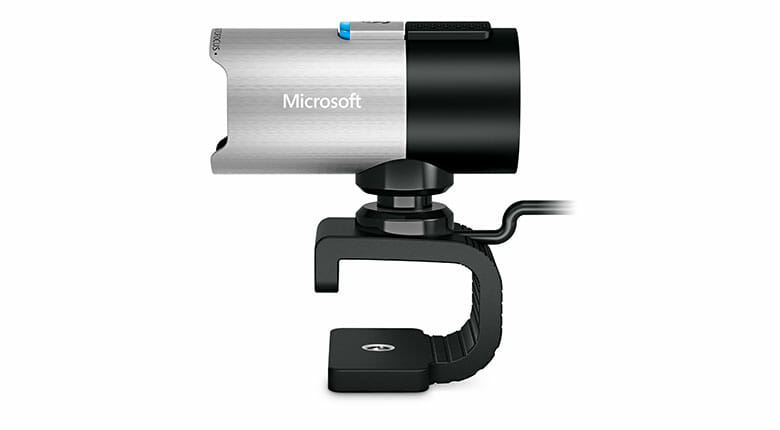 (Photo: Microsoft)
The Microsoft LifeCam Studio produces superior 1080p HD videos, making them a go-to for users who need crisp and sharp video quality. It provides both 1080p HD for video recording and 720p HD video chat. This becomes handy for business conferencing and content creation (streamers, vloggers, etc.).
The 360° rotation camera allows you to capture videos from every side. According to Microsoft, the Lifecam Studio has TrueColor face-tracking technology to automatically control exposure for brightness and color correction.
This webcam comes with several benefits from Microsoft, including a Skype-certified HD license and optimization for Microsoft Lync — Microsoft's enterprise communications platform. If you or your business use any of these software programs to interact, then these are pleasant pluses to your purchase.
Its premium glass lens and high-fidelity microphone also make the Lifecam a luxury yet affordable buy.
Key features:
1080p HD sensor for sharpness and image quality
720pHD video chat
High-precision glass element lens
TrueColor Technology with face tracking
Certified for Skype and optimized for Microsoft Lync
Dimensions: Length: 4.45 in / 113mm, Width: 1.57 in / 40mm
Compatible with: Windows 7 (and higher), mac OS X
Best for conferences, business video calls and content creation
Price: $99.95
Razer Kiyo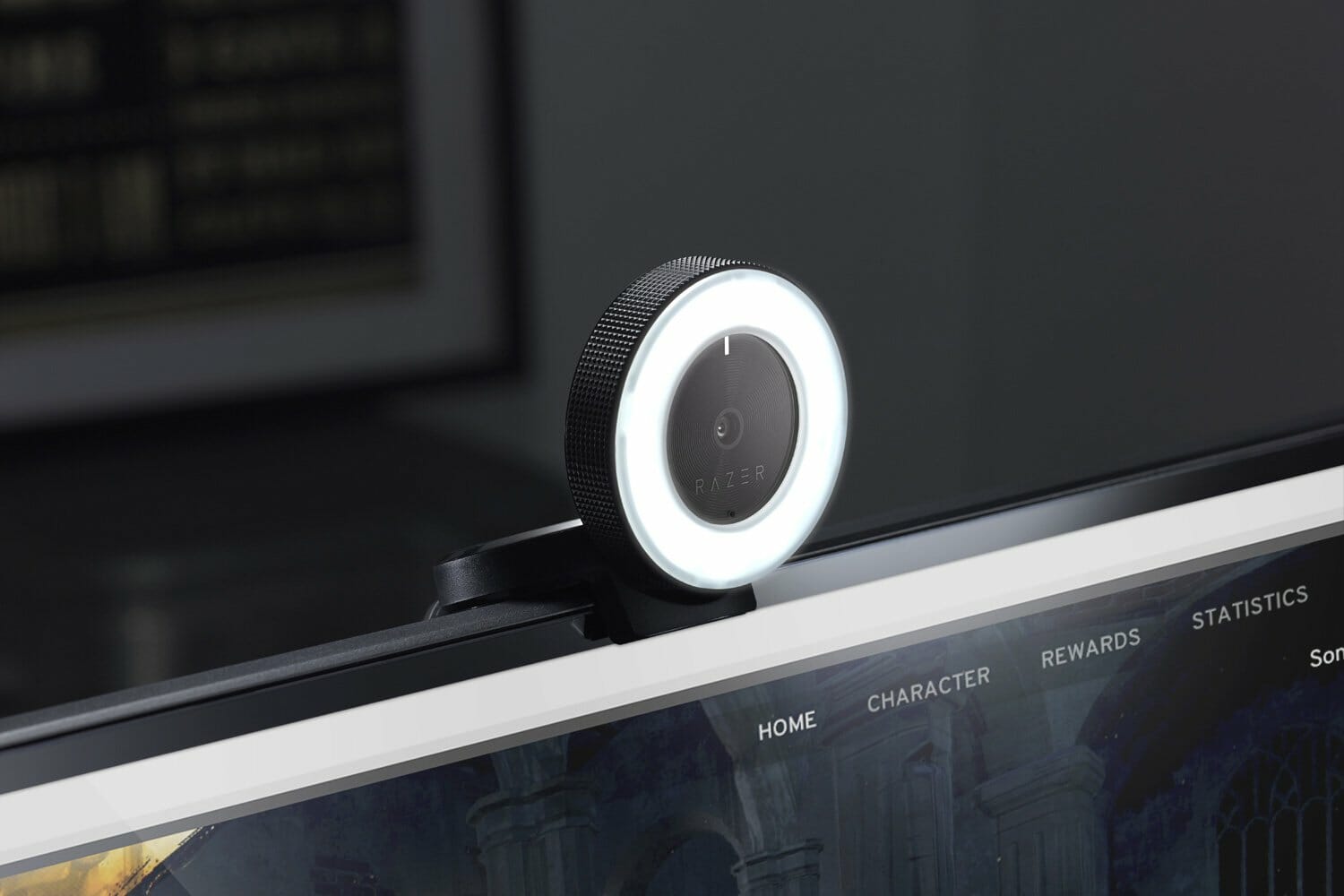 (Photo: Razer)
The first thing you'll notice about this webcam is its distinctive ring light. This unique design has earned the Razer Kiyo a Tom's Guide Innovation Award in 2017.
The ring light reduces the lighting setup step. It maintains flattering lighting and eliminates shadows on the screen. This feature comes in useful, especially when you're recording in a low-light room, which may cause grainy frames and unnecessarily dramatic shadows.
The Auto and Manual Focus modes allow you to adjust brightness, saturation, white balance, and contrast of your video.
The Razer Kiyo has diverse resolutions, including 1080p at 30fps for game streaming and content creation, and 720p at 60fps for sharp video call quality.
With the field of view of 81.6°, you can capture a wide background and fit more details in your video frame. The built-in omnidirectional microphone is also a nice plus. But if you use it for professional video streaming, it's always better to have an external microphone.
Key features:
Resolutions: 1080p/30fps, 720p/60fps, 480p/30fps, 360p/30fps
Compatible with Windows 7 (and higher)
Autofocus lens
81.6° field of view
Default 4:3 resolution for Skype and FaceTime video calls
Neutral color representation for natural video images
Auto white balance adjustment for real-life looks
Auto low-light correction
Best for professional streaming
Price: $99.9

Logitech Brio Ultra HD Pro
(Photo: Logitech)
Reviewed as one of the best 4K webcams currently in the market, the Logitech Brio Ultra HD Pro claims to capture shots in ultra-high-definition with 5x zoom, high frame rates, and low-light correction.
Since the price is relatively high compared to most webcams, the Logitech Brio is more suitable for occasions in which you need to capture videos in 4K, such as business streaming or professional content creation.
The Logitech Brio Ultra HD Pro also streams videos in 1080p at 30fps or 60fps. You can zoom in while maintaining video clarity with its 5x zoom feature. With its RightLight™ 3 and high dynamic range (HDR) technology, this webcam eliminates the hurdles of lighting setup in any condition.
Powered by optical and infrared sensors, you can integrate the Logitech Brio with your Windows to set up facial-recognition passwords.
The Logitech Brio provides a flexible, adjustable field of view from 78 to 90 degrees diagonal, so that you can adjust how many details you want to capture in the frame. It also comes with mounting and privacy options for you to mount the webcam wherever you like and flip the lens cover for privacy security.
Key features:
Dimensions: 1 in (27 mm) x 4 in (102 mm) x 1 in (27 mm)
Resolutions: 4K Ultra HD, 2160p/30 Full HD, 1080p/30 or 60, or HD 720p/30, 60 or 90
Compatible with: Windows 7 or higher, macOS 10.10 or higher, Chrome OS 29.0.1547.70 and higher
Autofocus and glass lens
Field of view: 65°, 78°, and 90° (diagonal)
Built-in microphone
Privacy shutter
Certified for Skype for Business, Microsoft Teams, Microsoft Cortana, and Windows Hello
Certified for applications: BlueJeans, Broadsoft, Fue, Lifesize Cloud, Vidyo, Zoom
Mounting option
5x HD zoom and pan
Price: $199.00
Mevo Live Event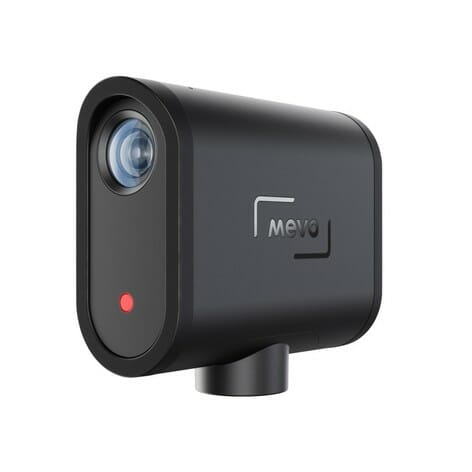 (Photo: Mevo)
Presenting itself in an eccentric design compared to a regular webcam, the Mevo Live Event is specifically built for livestreaming. Its best application is for streaming church events, concerts, virtual classrooms, conferences, gaming, sports, summits, or video content in general.
Powered by the Ambarella H22 processor and encoder, the Mevo Live Event streams video in 1080p at 30 fps maximum, in HEVC and H.264. The built-in Sony® 1080p sensor (IMX307) helps the webcam capture great videos in low-light environments.
The Mevo Live Event comes with white balance presets, custom exposure and auto exposure. It also includes a custom RTMP or NDI stream to stream on social media sites in real time.
This is the only webcam in the list that allows you to immediately stream to Facebook Live, Youtube Live, Twitch, Twitter, Periscope, Linkedin, Livestream, Vimeo, RTMP and NDI.
All recorded videos are saved locally via a Micro SD memory card, so your content will be saved in a backup file.
This webcam is designed to broadcast longform streams with up-to-6-hour battery. You also have the option to plug in using the USB-C power for longer streams. For internet connection, you can connect via wifi, or use the Ethernet power adapter to stream from cable internet. However, to ensure smooth streams, we recommend the latter option.
Key features:
Dimensions: 8.7cm x 3.4cm x 7.5cm
Resolutions: 4K Ultra HD, 1080p HD sensor
Lens: glass, f2.8 3.6mm EFL with low distortion
Field of view: 83.7° (diagonal)
Audio: 3 MEMS mics with spatial processing (internal); 3.5mm aux input, USB-C audio input, or via Mevo Mic App (external)
Connectivity: 802.11ac MIMO Wi-Fi + dual antennas
Mountable option
Stream via wifi, mobile LTE, Bluetooth, Ethernet
RTMP support
Best for conferences, events, game streaming, vlogging
Price: $399.00
Logitech StreamCam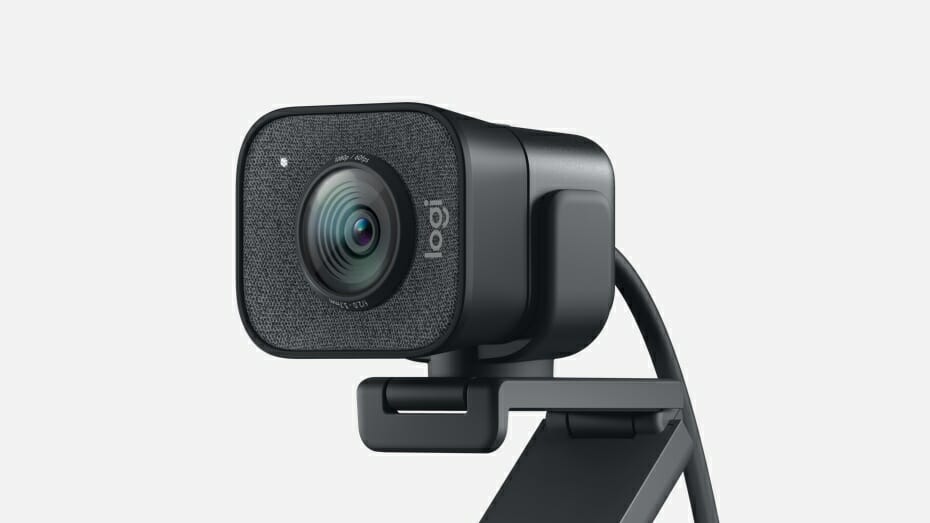 (Photo: Logitech)
This camera is mostly recommended for digital content creators. At the price of $169.99, it is more suitable for professional streaming. If you're a professional game streamer or YouTuber, you may want to consider the Logitech StreamCam.
You can easily switch between horizontal and vertical videos for Instagram and Facebook stories by turning the webcam.
The StreamCam also produces live videos in 1080p at up to 60 fps. This webcam uses AI-enabled facial tracking to deliver accurate exposure and focus in any lighting condition.
When combined with Logitech Capture — Logitech's video recording and editing app — you can automate exposure, stabilization, framing, focus, and many other features.
The StreamCam comes with versatile mounting options, whether on top of your computer screen or on a tripod. The built-in image stabilization feature helps reduce shaky shots if you move the camera around.
Other features of the Logitech StreamCam include smart auto-framing to keep the object front and center in the shot, and premium audio performance to produce authentic sound. It is also optimized to sync with OBS, XSplit, and StreamLabs for even more professional livestreams.
This webcam is available in two colors: white and graphite (gray).
Key features:
Dimensions: 2.59 in (66 mm) x 2.28 in (58 mm) x 1.89 in (48 mm)
Resolutions: 1080p/60 fps in MJPEG; 1920×1080, 1280×720, 960×540, 848×480, 640×360, 320×240
Compatible with: Windows 10 or above, macOS 10.14 or above, 7th Gen Intel Core i5 or later, USB 3.1 Gen 1 Type-C direct connection
Camera with 5-ft cable USB 3.1 Gen 1 Type-C
Computer monitor mount and tripod mount options
Premium full HD glass lens
Field of View: 78° (diagonal)
Focus: Autofocus(10 cm to infinity) / face-based autofocus with Logitech Capture
Audio: built-in, omnidirectional mic with noise filter
3-month premium XSplit license
Price: $169.99
Logitech C310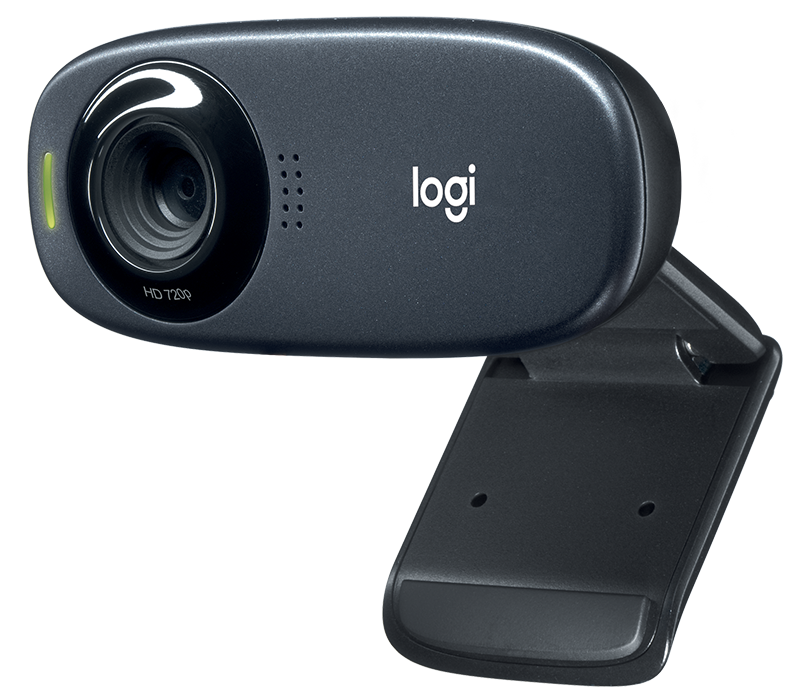 (Photo: Logitech)
The Logitech C310 webcam is the lowest-price option in our suggestion list. With less than $50, this is a decent, affordable option for HD video calls. It produces videos at a maximum of 720p and 30 fps with built-in automatic light correction.
This webcam also comes with a noise-reducing microphone, in case you don't need to invest in a headset. Its universal clip makes the Logitech C310 versatile and attachable anywhere, on your screen or on a shelf.
If you need a webcam that offers solid HD video quality with simple functions at a reasonable price, you may want to consider the C310.
Key features:
Dimensions: 6 in x 3 in x 8.25 in
Resolution: 720p/30fps
Focus: fixed
Built-in mono microphone
Field of view: 60°
Universal clip fits laptops, LCD or monitors
Compatible with: Windows 10 or later, Windows 8, Windows 7
Works in USB Video Device Class (UVC): macOS 10.10 or later, Chrome OS, Android v 5.0 or above
Price: $49.99
In Summary
When you invest in a webcam, it's more about the usage suitability than finding the 'best' one. If livestreaming and multistreaming are parts of your broadcasting plan, you may want to give Castr a try. Fortunately, Castr is compatible with almost all types of webcam. You can stream directly from your own webcam to any destinations you desire from Castr.
To compare the features and prices of the suggestions above, please refer to the table below: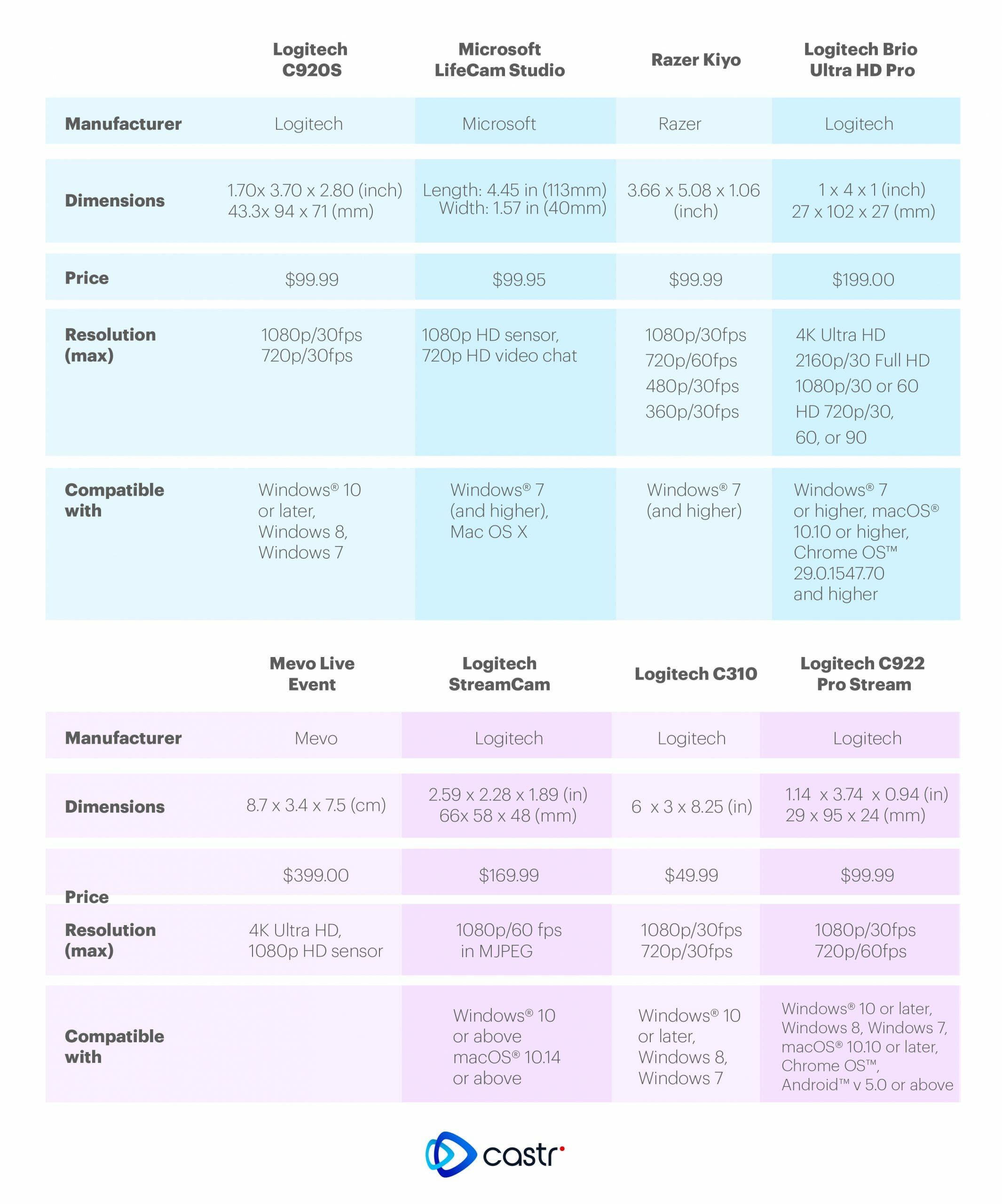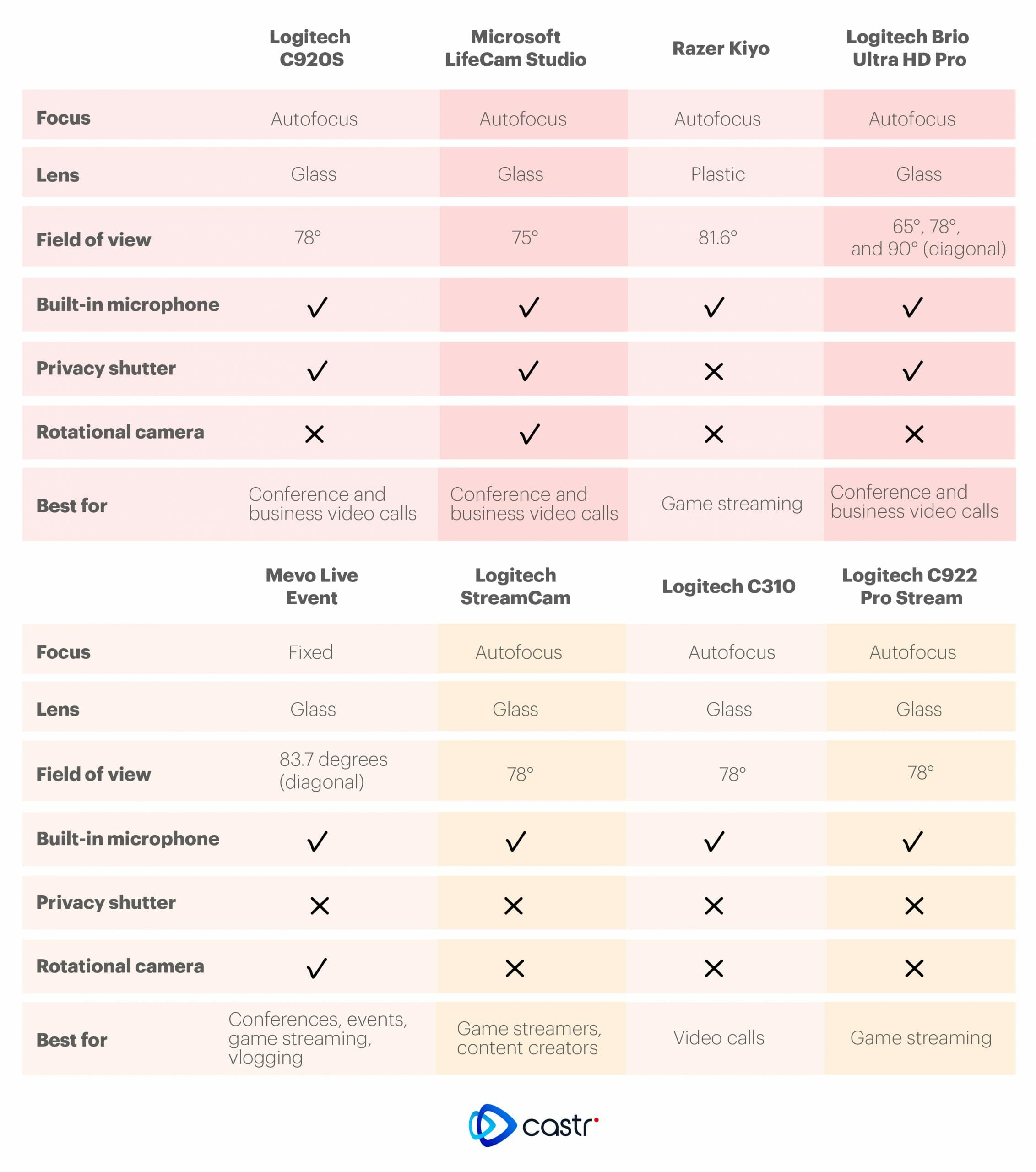 Join 200,000+ streamers worldwide
With Castr, you can easily livestream videos on any platform in no time.
No Castr Branding
We do not include our branding on your videos.
No Commitment
No contracts. Cancel or change your plans anytime.
24/7 Support
Highly skilled in-house engineers ready to help.