Since Facebook introduced its own Live video feature, all Facebook users have a brand new playground to create and share video content online. Facebook Live has become an important video sharing among the popular social media channels. Neilsen's report revealed that as people are staying at home more, the amount of online content we consume can increase up to 60%.
The live video section on Facebook generates 3x more engagement compared with the traditional way of sharing content. Even if the live content is pre-recorded, the excitement of watching a live event makes viewers engage and motivates them to share it more.
Preparing a pre-recorded live video
Streaming pre-recorded content has the benefit of ensuring consistency, video quality, and polished content. You can edit out the mistakes you made while filming and ensure the flow of the video as you control 100% of how it will be delivered to the viewers.
Make sure you have your recording setup ready to produce the video, including a camera or webcam, a microphone, or simply a smartphone. Most of the time, streaming pre-recorded content is an ideal solution for businesses to present or introduce a new product. A well-recorded video makes it easier to emphasize key ideas, plan and deliver them without mistakes.
If you find it hard to put together an in-house production studio, check out our guide.
How to stream pre-recorded video on Facebook with Castr
To have your stream go live automatically on Facebook Timeline or Page, you'll need to set up another all-in-one stream on Castr. Our livestream solutions support API connection with Facebook, allowing for direct delivery of your scheduled stream. You can simply set it and forget it.
Here's how to start streaming pre-recorded videos to Facebook with Castr:
1. Create a new Livestream in the Livestreams tab
2. Click Add Platform > Facebook Live > Continue with Facebook and configure the stream's details to your preferences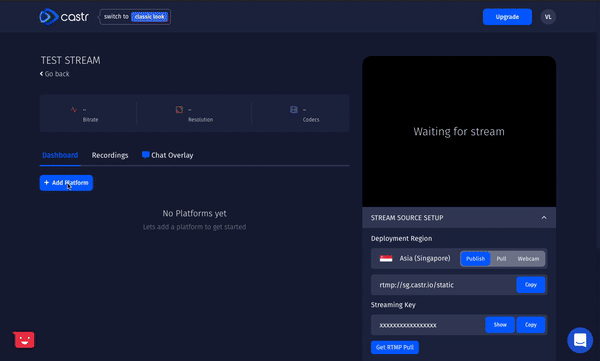 3. After successful connection, toggle it ON

4. In your Stream Source Setup, copy the Stream URL and Streaming Key generated by Castr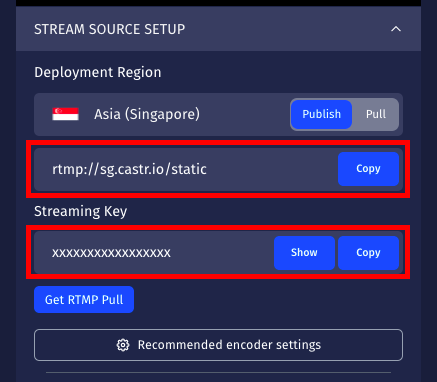 5. Go to the Pre-Recorded Streams tab from your Castr Dashboard
6. Click New Pre-Recorded Streams, enter a new name, then Save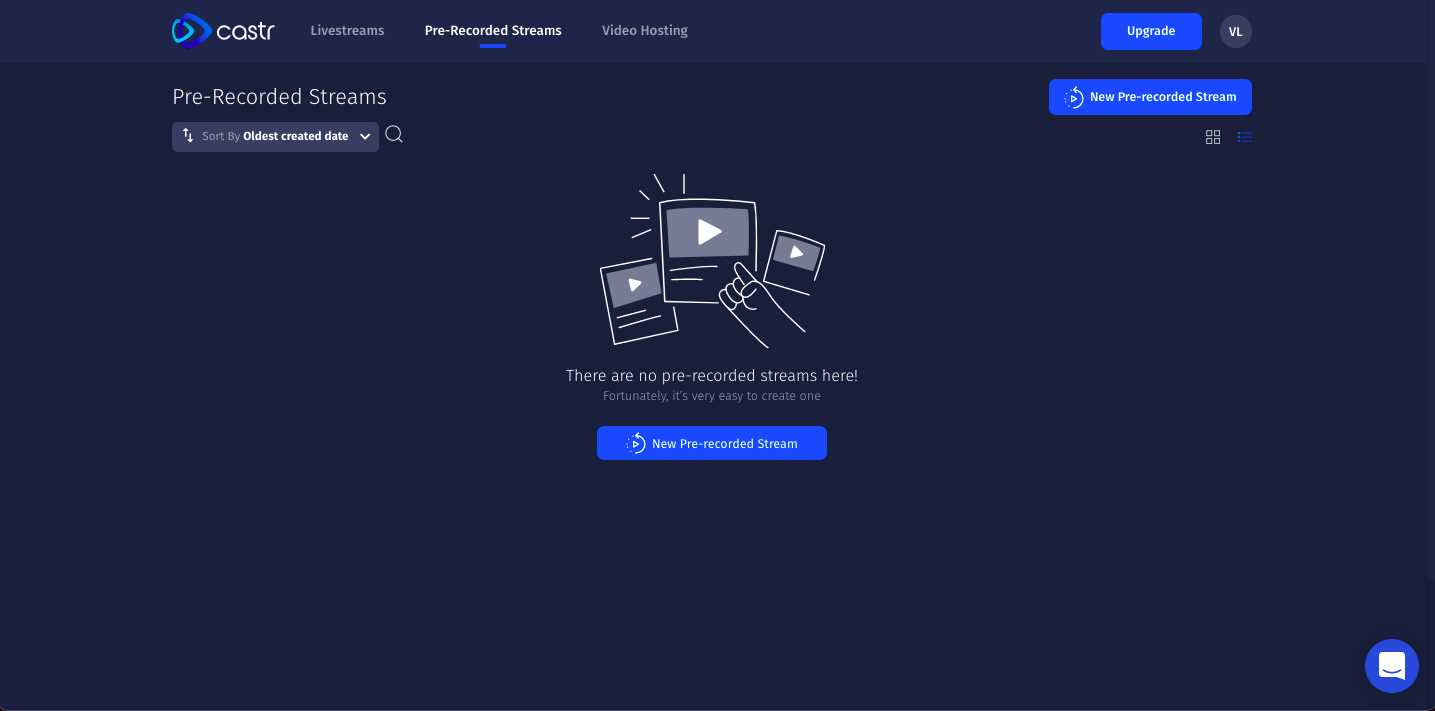 7. In the new stream, click Add Platform > Custom
8. Insert the Stream URL and Streaming Key you copied in Step 4, then click Create Platform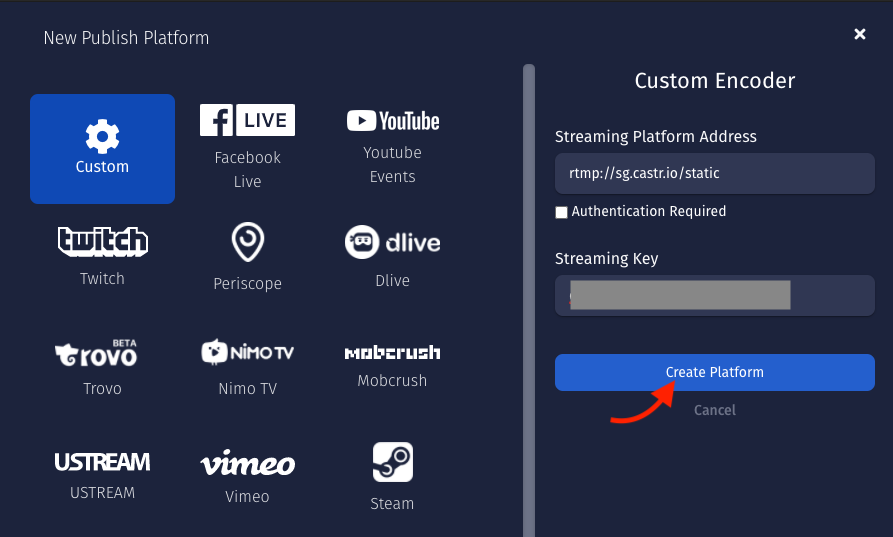 9. After successful connection, toggle it ON
10. In Playlist, click Add Video, then choose how you want to upload your video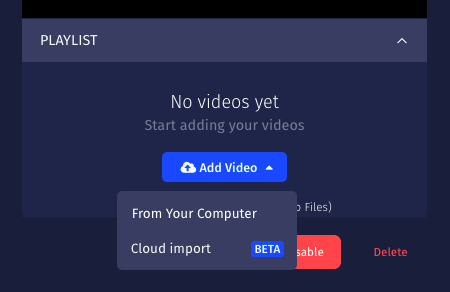 11. Choose a scheduling mode for the stream, then Save
Infinite Loop: Your uploaded video will be streamed as a loop immediately.
Schedule Date Time: Set a specific date and time for your pre-recorded stream to go live.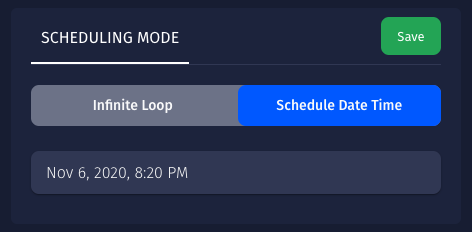 12. Add more destinations for the pre-recorded stream if needed.
Finally, when you Enable the stream in the Scheduler, it will be delivered and and go live automatically on your Facebook accounts.
Join 200,000+ streamers worldwide
With Castr, you can easily livestream videos on any platform in no time.
No Castr Branding
We do not include our branding on your videos.
No Commitment
No contracts. Cancel or change your plans anytime.
24/7 Support
Highly skilled in-house engineers ready to help.