LinkedIn is an excellent social media platform for businesses to find new customers and grow their networks. One of the best strategies for success on LinkedIn is live streaming. Streaming live video is a great way to connect with potential customers, target audiences, and more! But the problem is- how to do LinkedIn live? Castr provides the perfect solution. With Castr's simple interface and live streaming technology, it's never been easier than before to go live on LinkedIn and convey your message to all of your followers in real-time!
In today's blog post, we will know how to go live on LinkedIn using Castr. Let's dive into today's topic.
How to do Linkedin Live Using Castr (Step-by-Step)
To get started with livestreaming on the platform, you need to be an approved LinkedIn Live broadcaster. Using LinkedIn Live, the authorized members and organizations can stream live video content to a LinkedIn Page, profile, or LinkedIn Event.
Log in into your LinkedIn Account
Go to LinkedIn's custom stream page
In New Stream, click Go live now
In Create a Post, fill in all the details of your live streaming, stream's title, descriptions, and others recommended by LinkedIn
Select the region which is closest to your location
LinkedIn will provide you a Stream key and Stream URL necessary for live streaming with Castr
Once you have the stream key and Stream URL, go to Castr's app or website.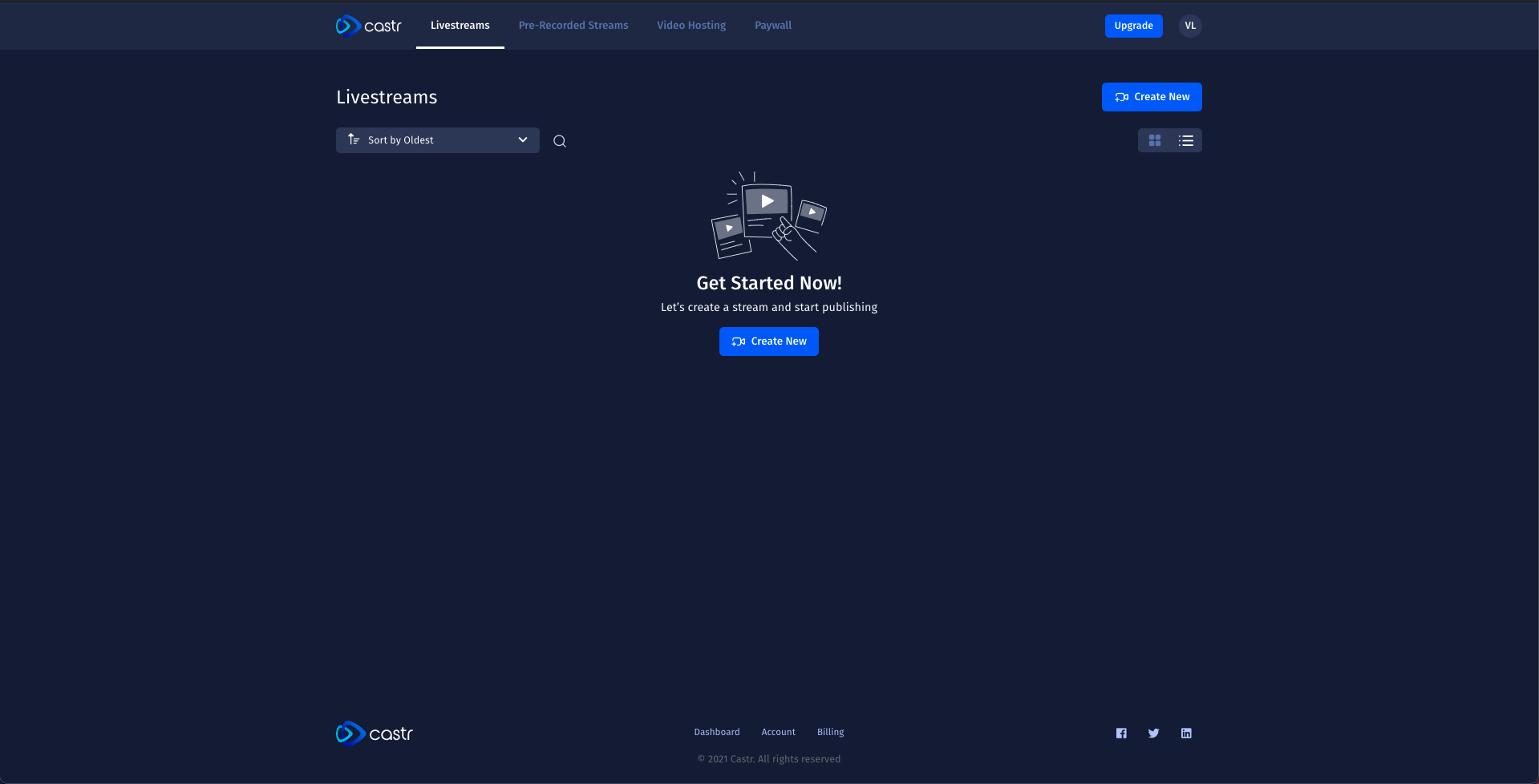 Using Castr, you can do live streams with your webcam and pre-recorded streams too.
8. From the top menu bar, click 'livestreams' and then click on 'Create New.'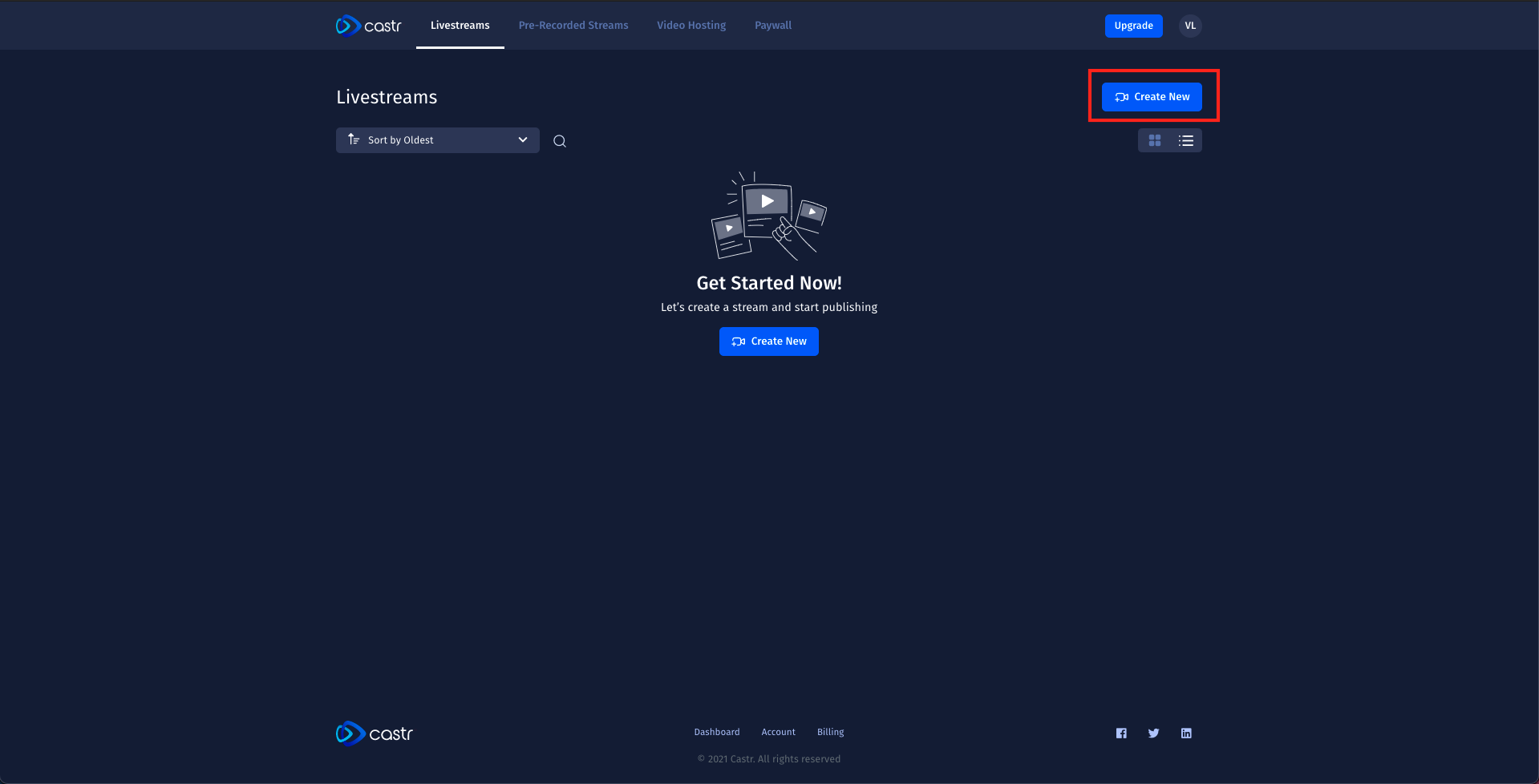 9. Then, Create an All in One Stream.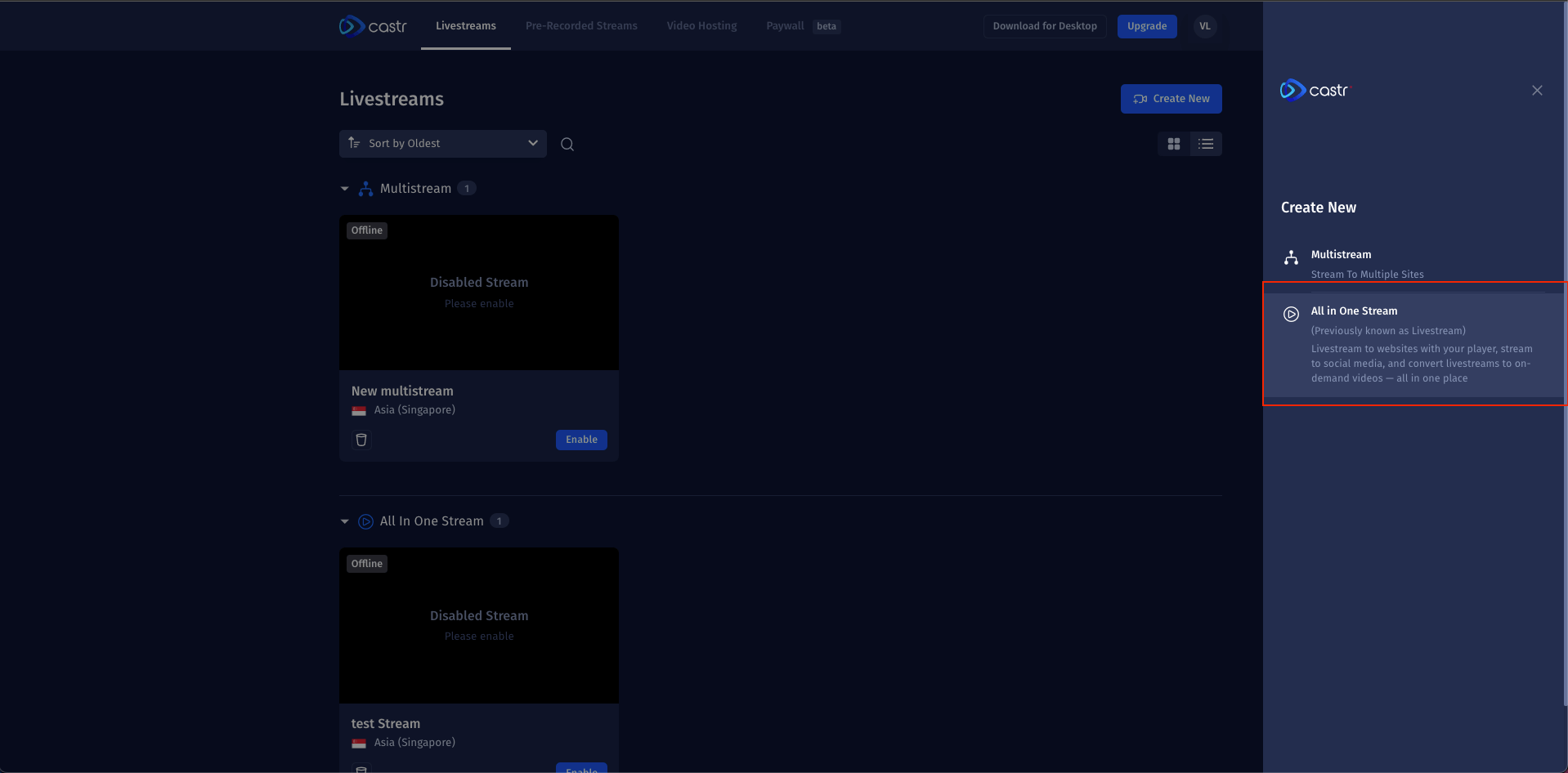 10. Castr will recommend you select the hosting region and stream name. Then hit on the 'Create All in One Stream' button.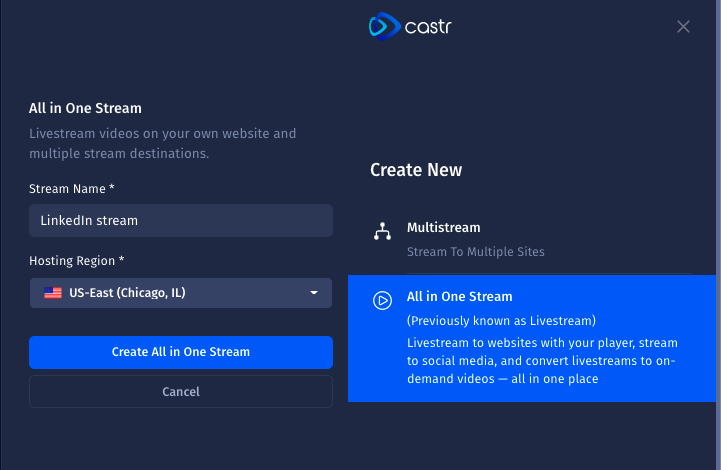 11. After doing the above, Castr will send to a dashboard to add the streaming platforms. Click add platforms where Castr is offering 35+ streaming platforms for the live stream and the simulcast.
12. Insert 'Streaming Server' and 'Streaming key' that you got in step-6
13. Once it's done, you'll get a streaming dashboard on Castr. Toggle on 'LinkedIn' if it's off.
14. When you begin multistreaming from Castr, you can see the preview video on LinkedIn's custom stream page. When you are ready, click Go Live to start streaming.
Boom. Now it's your time to go live in LinkedIn using Castr. Castr has a schedule option too. You can easily add more destinations to expand your reach on more platforms with multistreaming. If you need more help, check out LinkedIn's Help Center, or contact our 24/7 support.
Final Words
Castr offers an excellent solution for live streaming on LinkedIn. We have learned how you can use Castr as a tool for going Live In LinkedIn by just following some simple steps given here.
It will be much more accessible than ever before to stream live video via this platform, even without prior technical knowledge about streaming tools. And also, don't forget that there are many other features available, such as multistreaming, monetizing, and so on, which you would love to explore once you start using the platform. Besides, our 24/7 support team is waiting to support you.
Join 200,000+ streamers worldwide
With Castr, you can easily livestream videos on any platform in no time.
No Castr Branding
We do not include our branding on your videos.
No Commitment
No contracts. Cancel or change your plans anytime.
24/7 Support
Highly skilled in-house engineers ready to help.