Besides OBS Studio, Wirecast is one of the most commonly used broadcasting software for streamers and businesses all over the world. Castr supports seamless integration with Wirecast in just a few simple steps.
Here's how to easily connect Wirecast to castr.com for your livestream project.
Connect Castr with Wirecast
Open Wirecast
Go to the Output settings page in Wirecast
Choose Destination as RTMP Server
In the address field, paste the Castr ingest URL and Stream Key. Castr automatically generates the Stream URL and Stream Key when you start a new Livestreaming or Multistreaming project.
In the Stream field, paste the stream key then press Enter.
Make sure the location field in Wirecast shows the full URL path.
You are all set to go live from Wirecast!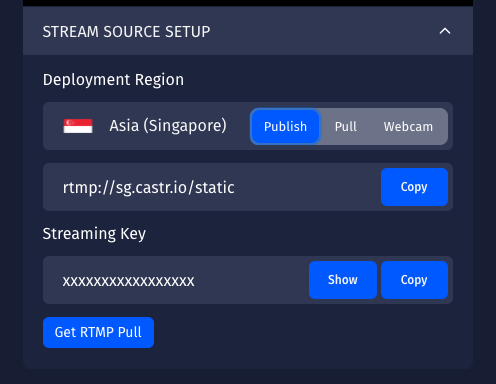 Troubleshooting issues with Wirecast
If you experience issues with the stream quality, try changing your encoder preset to the settings below.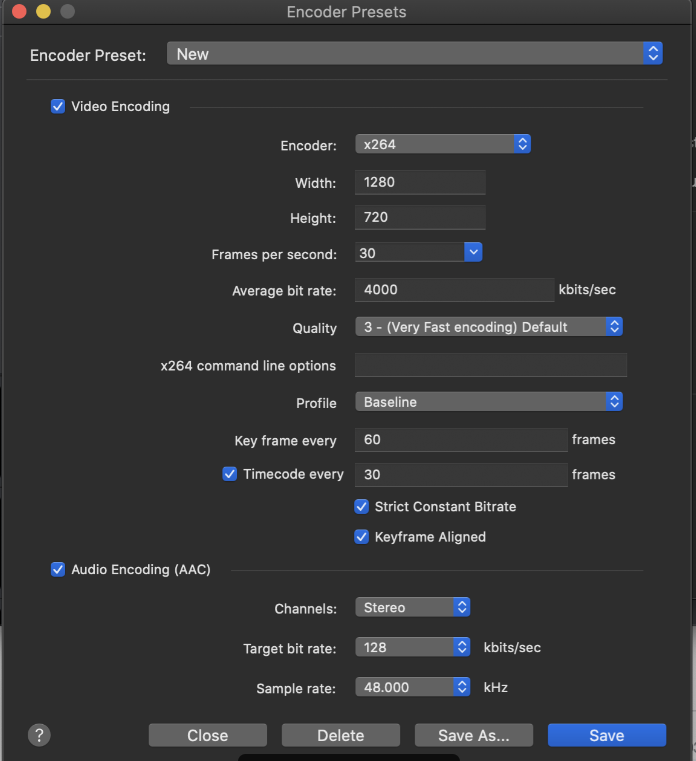 Sometimes Wirecast will add an empty space at the end of the stream when you copy and paste the Stream URL and the Stream Key from Castr. If you are unable to connect Wirecast to Castr, please check for empty spaces at the end of the Stream URL and the Stream Key.
Here is a small gif of how to configure the setup in Wirecast: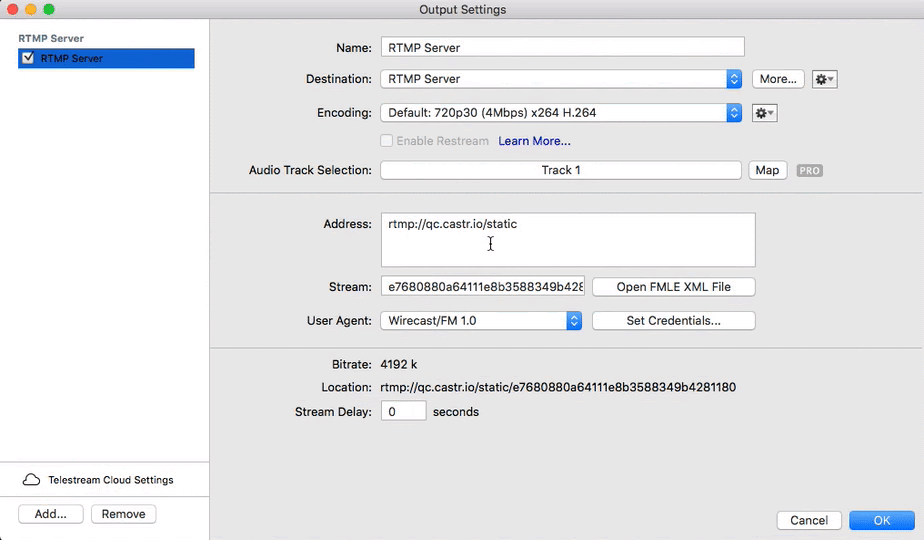 Final Thoughts
We hope this article is helpful for you to start connecting and livestreaming using Wirecast and Castr successfully. If you need further help, check out the Help Center or contact our 24/7 live chat for more support.
What's next? Learn how to connect Castr to Facebook Live with API and Custom RTMP or How to Stream on Twitch from Castr in this blog.
Join 200,000+ streamers worldwide
With Castr, you can easily livestream videos on any platform in no time.
No Castr Branding
We do not include our branding on your videos.
No Commitment
No contracts. Cancel or change your plans anytime.
24/7 Support
Highly skilled in-house engineers ready to help.