Castr offers all-in-one streaming solutions for any kind of video sharing and hosting demands. From website livestreaming, social sites multistreaming to video on demand hosting, Castr is always eager to improve and provide a product that works and brings value.
We have recently made enhancements to our Pre-recorded video streaming, or the Scheduler for livestreaming and multistreaming. Take a quick look at how to schedule and stream live pre-recorded videos in Castr's Pre-recorded Streams tab.
What You Need to Start Streaming Pre-recorded Videos
One of the important benefits of streaming pre-recorded videos is that you get full control of the video you stream with the production and editing to make a video with the highest quality. Therefore, as you prepare and record the video for streaming, take the time to edit out the mistakes to have the best final product.
Note that Castr's Pre-recorded Video Streaming only accepts mp4 files as of now. Make sure your video is in the right format and stays within the bandwidth of your streaming plan. See our pricing page for more details.
The last component you need to stream pre-recorded videos is the destinations where your viewers can access the stream. Castr's streaming features can deliver your stream to your websites, social media sites, video streaming platforms, or any platforms that support the HLS and RTMP protocols.
Getting Started With Castr's New Pre-recorded Streams Tab
We have published multiple tutorial articles on how to start streaming pre-recorded videos to Facebook and Youtube. This overview will help you familiarize yourself with the new tab and walk you through how to schedule a stream on your website.
1. Sign in to Castr Dashboard
2. On the top, click the Pre-Recorded Streams tab
If you have created pre-recorded streams on Castr, you can find those old streams in this tab as well.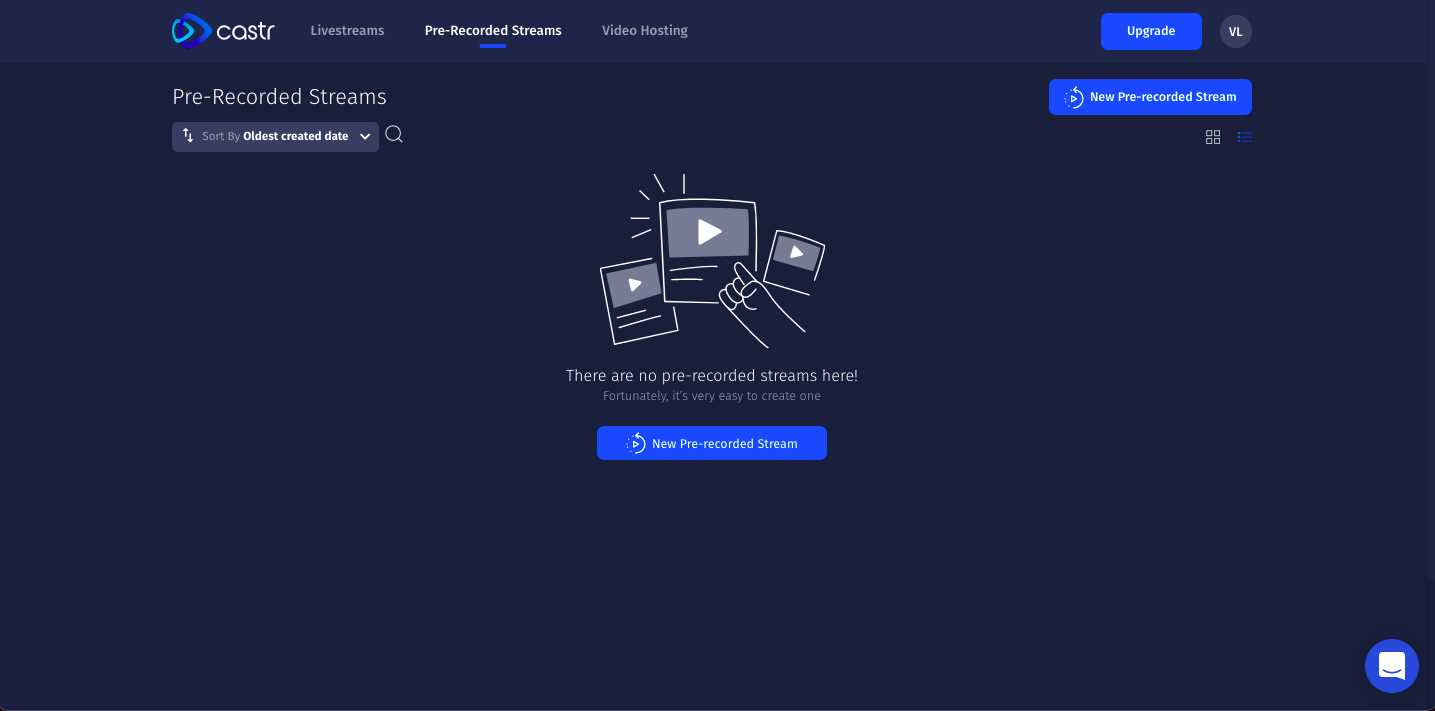 3. Click New Pre-recorded Stream to start a new project
4. Enter a name for your new stream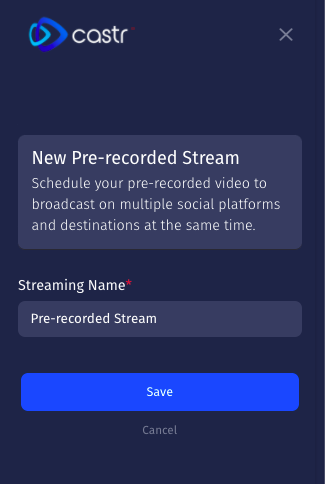 5. You will arrive at the newly created Pre-recorded Stream dashboard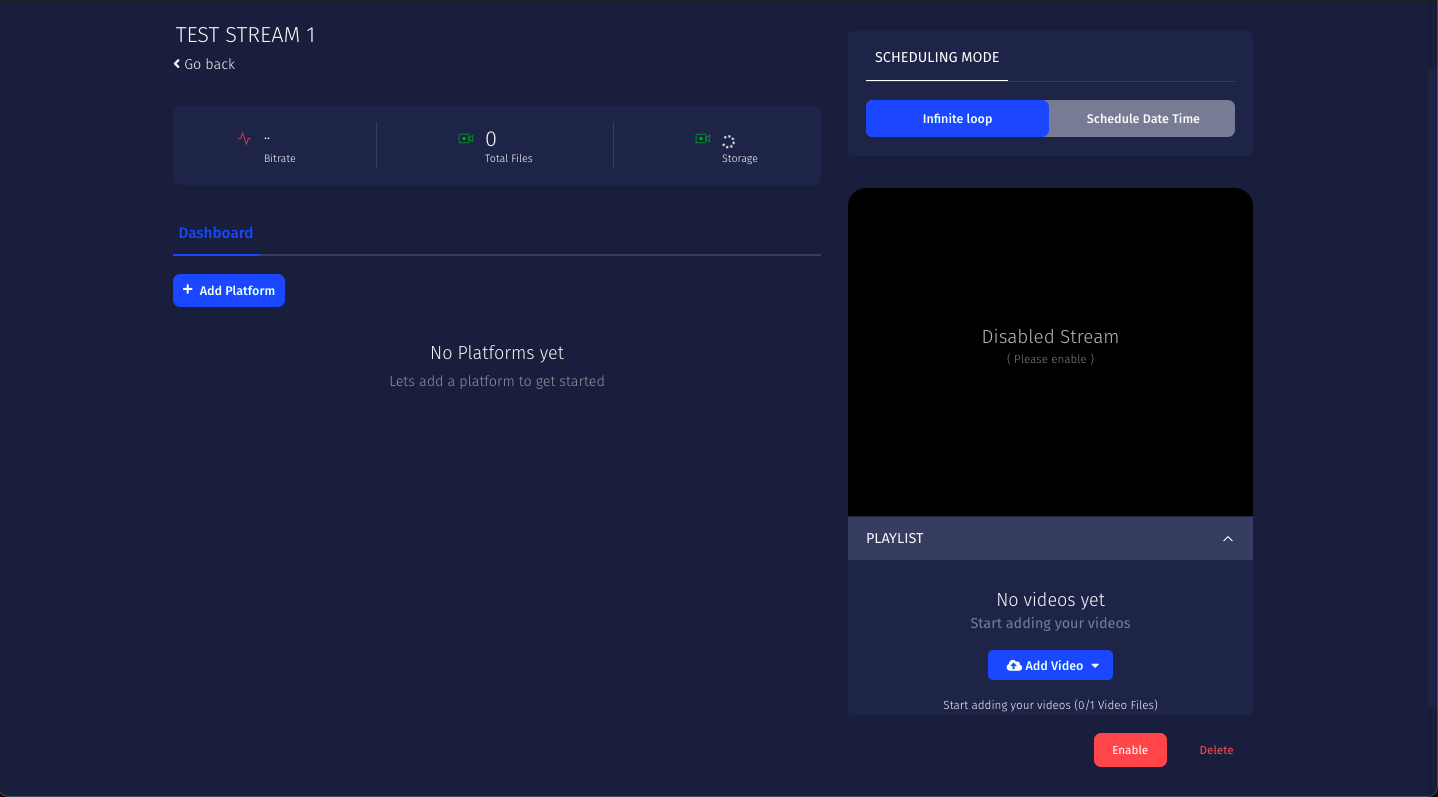 6. Upload your video: You can choose to upload the file from your computer or import it from cloud storage like Google Drive and Dropbox.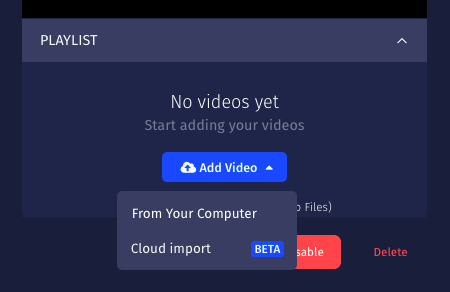 7. Scheduling mode: You can choose to start streaming right away as an Infinite loop or Schedule a specific Date and Time for the video to go live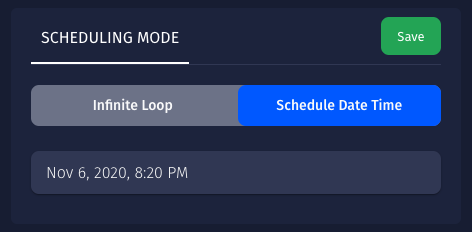 8. You've finished setting up the video for livestreaming. The next step is adding platforms for the delivery.
Streaming Pre-recorded Videos to Your Website from Castr
Head over to the Livestreams tab to create a new livestream project. Livestreaming with Castr will provide you with an HTML5 player for embedding the stream on any website of your choice. Here's how to connect the two streams for your pre-recorded video:
1. In the livestream dashboard, copy the Server URL and Streaming Key provided by Castr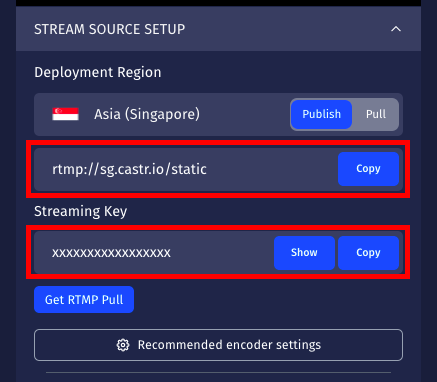 2. Go back to the pre-recorded stream you created, click Add Platform > choose Custom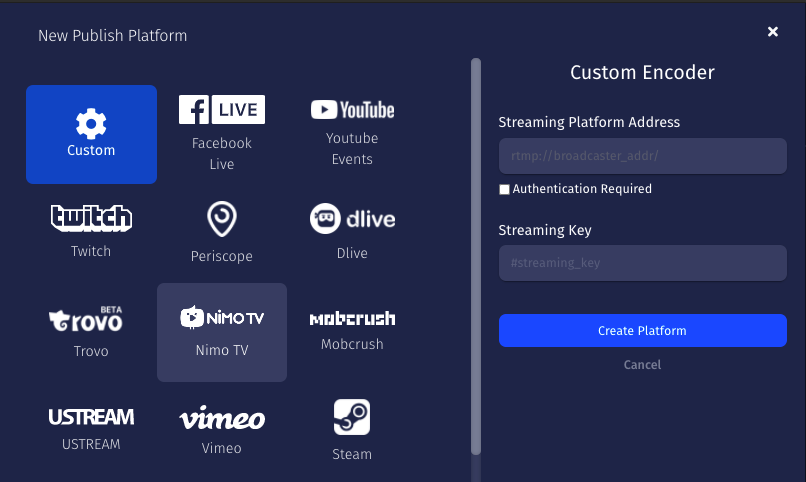 3. Paste the Server URL and Streaming Key you copied in step 1 and paste into the Address and Key fields. You can leave the Authentication box unchecked.
4. Click Create Platform > toggle it ON
5. You've successfully connected the pre-recorded stream with the livestream project. Head back to the livestream dashboard to get the playback details for the embeddable stream player.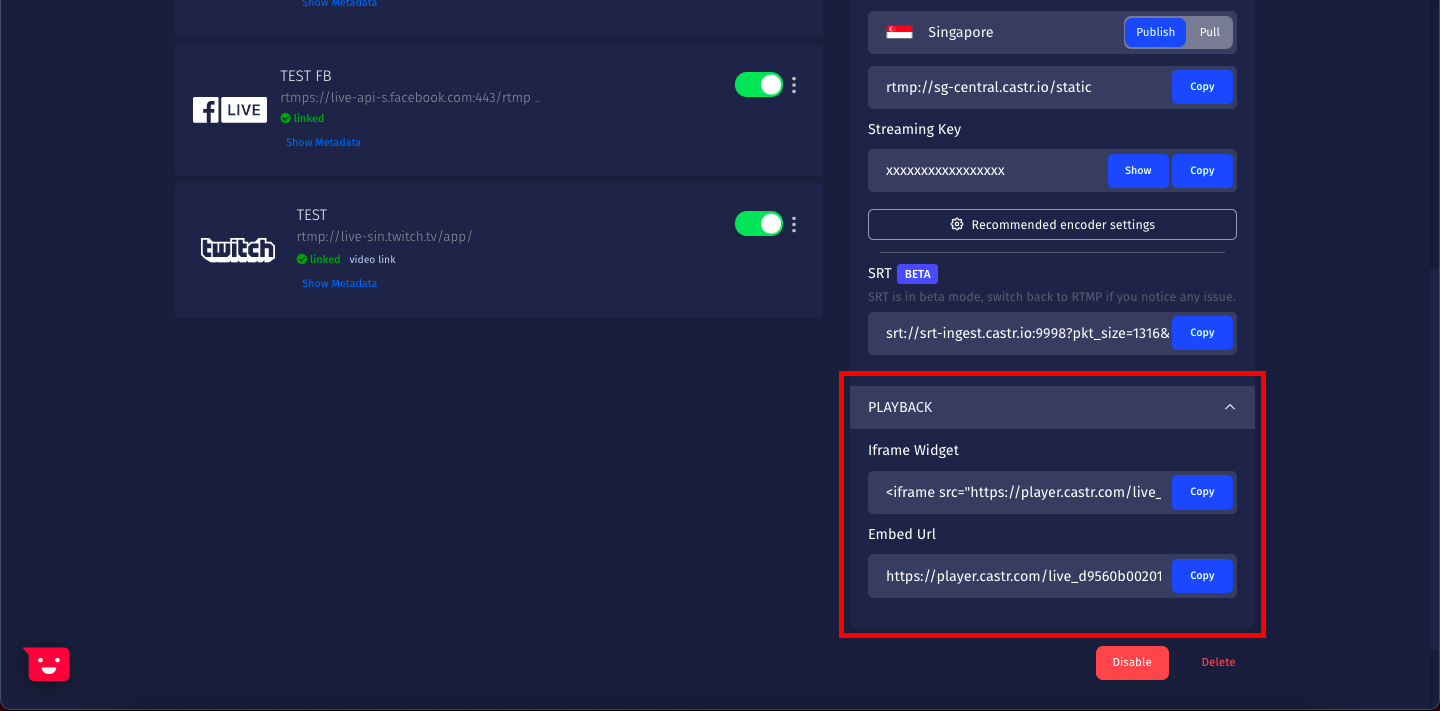 We hope the new design makes it more transparent for you to set up and start streaming with Castr. Besides Pre-recorded streams tab, you can discover the improved Video Hosting feature and bring your video content to even a bigger audience online.
Join 200,000+ streamers worldwide
With Castr, you can easily livestream videos on any platform in no time.
No Castr Branding
We do not include our branding on your videos.
No Commitment
No contracts. Cancel or change your plans anytime.
24/7 Support
Highly skilled in-house engineers ready to help.