Church live streaming is a trend in this digital age. Churches have been using technology to bring their services to a wider audience for years. More people than ever before can tune in to services from the comfort of their homes with the rise of live streaming church events. In the COVID-19 pandemic, the church wants to reach out to its audience via live streaming rather than physical attend.
Live streaming software like Castr makes it effortless for church leaders to share their services with a worldwide church community. They can easily do live stream their worship services on their church website as well as on multiple social platforms.
In this blog post, we are going to look at the benefits of live streaming church services online that will be helpful for those who are not familiar with online church streaming. Let's move forward to understand live streaming church service and check out the advantages of it's.
What is Church Live streaming?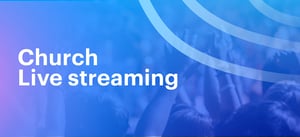 Streaming is a process of transmitting data in real-time over the internet. It simply means that the file is sent out at one point and received by someone else at another point. When church services are live-streamed to reach people who can't physically attend, it's called live church streaming. Many churches started streaming church services live in the 21st century. Online church live streams help you and your family connect with community church leaders and members.
Read Related Post: How to Live Stream Church Services with Castr
Why Should You Livestream Your Church?
Church live stream is a new trend that helps churches create a wider audience to spread the word about God. The beauty of live streaming church services is that they can be watched by anyone with access to the internet, no matter where they live. The church can live-stream its services on multiple live streaming platforms and social media channels to reach a wider audience.
When you stream your church online, it allows church members to watch the live broadcast from home. Let's see how live church broadcasts help the worship community.
5 Benefits of Live Streaming Church Services Online:
1. Stay Connected with Your Church Family in Pandemic Situation
In a pandemic situation like COVID-19, online church services would be the only option to stay connected with your church family. Whether online or offline, worship service is a source of encouragement and hope. If you're out of town or too sick to attend the service, watching a live video broadcast will be much better than staying at home and worrying about the situation.
So, you need to live stream your church service online so that the church attendees can stay connected with their families in times of crisis.
2. Reach to Potential New Visitors via Online Streaming
People have less interest in attending unknown church services. But if the same service is broadcasted, this live church streaming leads to an increase in attendance. When people watch the service on a live streaming platform, they get familiar with the sermons and music, which help them feel like actually attending service in a church.
Streaming the service online helps visitors feel a part of a worship community who follow Christ in times of crisis and happiness. Church live streaming is a powerful tool to build and connect community church leaders who are serious about spreading the messages of Jesus.
3. Reach to Irregular Prayers
In this world, we cannot deny that many people don't visit churches and feel ashamed to admit their interest and physical attendance. Church live streaming leads to engage them with the church activities. So, you can encourage them to attend the next prayer and let them feel a part of your worship family.
You can engage the old and sick family members in prayers by church live video broadcasting. Simultaneously, it helps build up a strong online community and allows them to feel a sense of connection.
4. Connect with the Youth 
Many churches have massively growing youth communities. Because of the busy schedule, young people cannot attend church regularly. But, online church services help the youth stay connected with their church family.
The online live streaming of worship services is also helpful for lead generation. People who are not willing to attend church services in person can visit the church online. Online church live video streaming is a better way to reach out to everyone, anywhere and anytime.
In a word, online streaming of worship services helps create a wider youth audience for the church. It helps reach out to online viewers to spread the message of Jesus.
5. Create Opportunity for Donations and Agreement
Churches can request encouraging viewers to make donations. Many churches are using the website to receive donations from online viewers who have interests.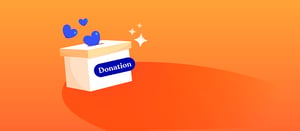 Church members can create monthly or weekly donations through live streaming services. Many individuals have donated to the churches they love and support. This is an excellent prospect for the churches to raise funds and expand their ministry.
Final Verdict
It can be summed up that live streaming worship service helps to increase the audience with a wider reach and effective engagement. People can stay connected, feel included in prayers, and receive encouraging messages from the church leaders.
Streaming services also help churches to involve youth members in online activities. As a result, they can spread the word of Jesus at their own pace and in their way. It's a must to live to stream the service to create opportunities for donations and agreements.
If you're looking for good streaming software, we recommend that you try out Castr. We facilitate a multistreaming service that will help you live stream church events on multiple platforms simultaneously.