Periscope is Twitter's playground for streamers, with a unique focus on mobile streaming. It was released in 2015 and has been drastically growing with up to two million active users daily and reaching over 350,000 hours of livestream content each day.
While Periscope is a livestreaming mobile software, it also supports high-quality streams from external sources, including streaming software like Castr, hardware encoders, and professional cameras, available on the latest Periscope iOS, Android, and web.
How to Create a New Stream and Connect to Periscope from Castr
Periscope is one of the 30+ platforms supported by Castr as a destination for multistreaming. Here's how to connect and start streaming to Periscope from Castr in just a few simple steps.
Connecting Castr with Periscope
1. Log in to Castr Dashboard
2. Click Create New and choose a streaming product to begin.
Learn more about Castr's products here.
3. Click Add Platform > Periscope
4. Head over to Periscope and log in to your account.
5. Go to the Producer page by clicking the profile icon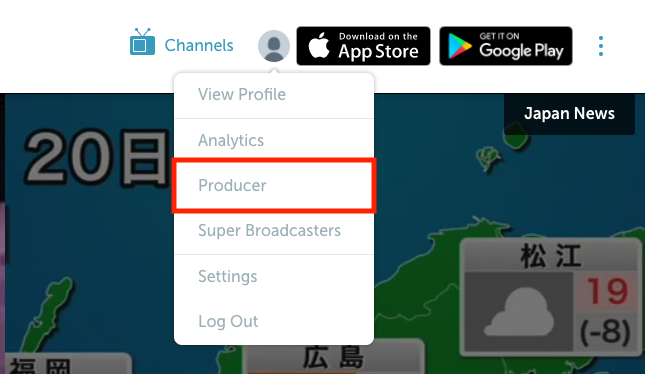 6. Copy the Server URL and Server URL, then paste them to Castr to complete the connection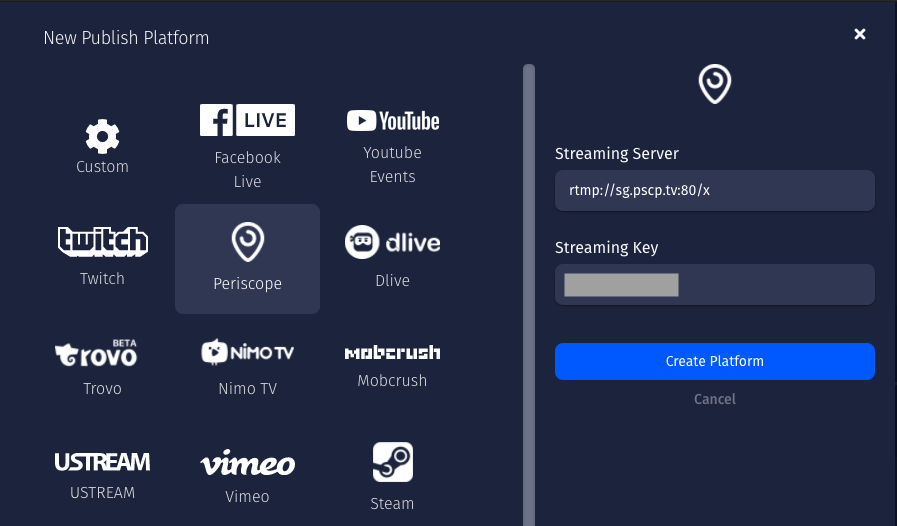 Check out this blog of How to stream videos with OBS: The fundamentals.
Setting up OBS to stream to Periscope from Castr
Periscope has specific recommended settings for streaming video sources from the OBS encoder. To ensure your stream arrives at the Periscope platform successfully, set your OBS settings like the following:
1. Open Settings > Output, choose Advanced Output Mode
2. Follow these settings:
Rate Control: CBR
Video Bitrate: 2500 kbps (max 4000 kbps)
Keyframe Interval: 3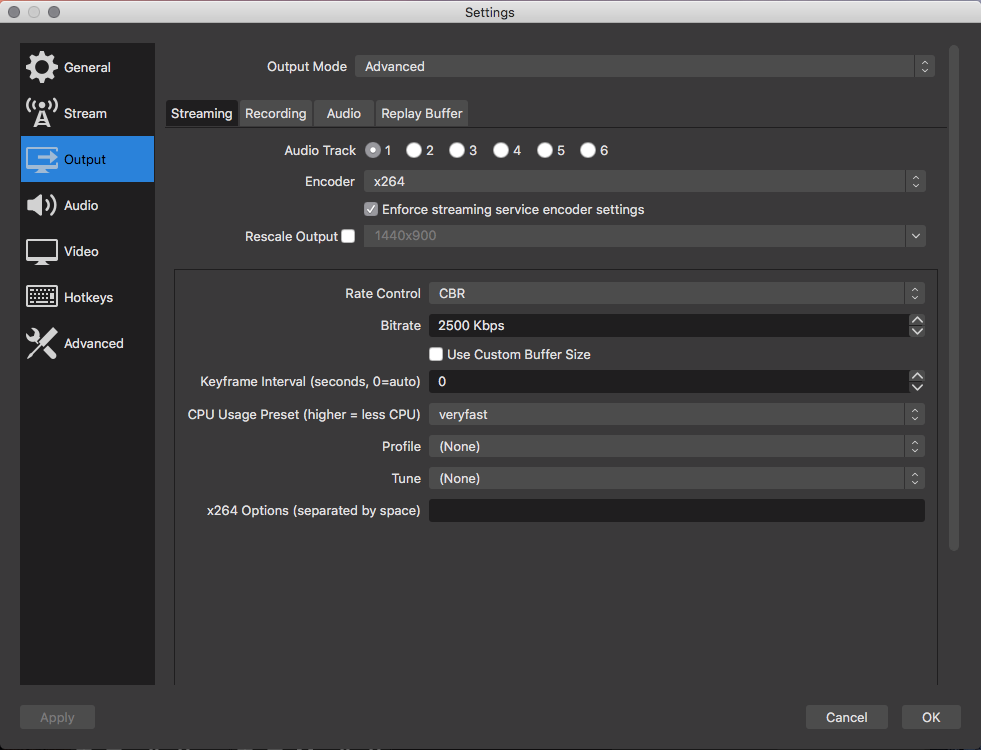 3. In the audio tab, set the Audio Bitrate to 128 kbps
4. In the Video section, set the Output Resolution to 1280×720 and FPS to 30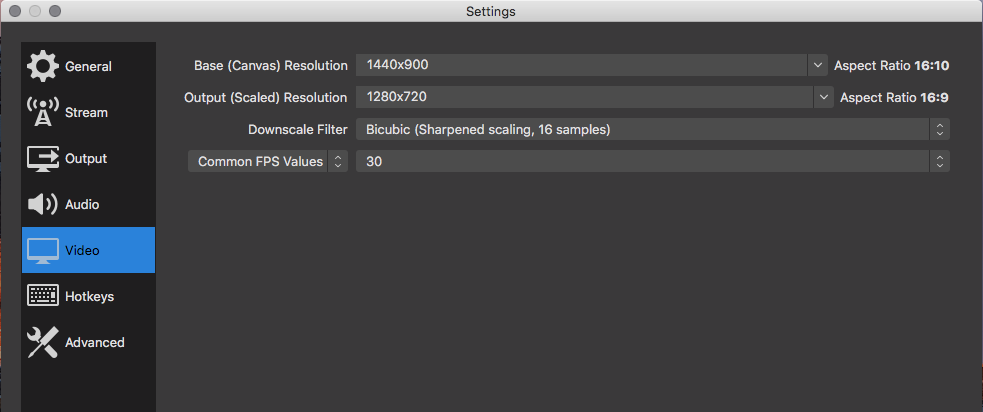 Some other settings you also need to adjust to are:
Video codec: H.264
Audio codec: AAC-LC
Audio sampling rate: 44.1 kHz
Audio num channels: 2
You're all set! From Castr, you can test streaming to Periscope to make sure the settings work and edit your stream description, privacy according to your preference. Finally, hit Go LIVE.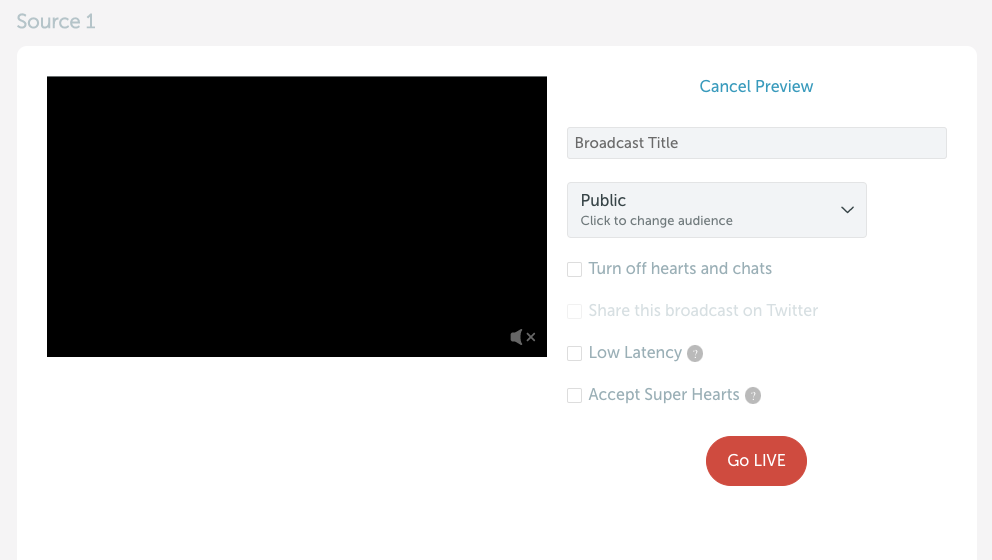 Final Thoughts
This article provides a full guide on how to connect, set up OBS, and start live streaming or multistreaming from Castr to Periscope with ease. If you need further help, check out the Help Center or contact our 24/7 live chat for more support.
What's next? Learn How to stream pre-recorded videos with Castr Scheduler or stream to Instagram from Castr in this blog.
Join 200,000+ streamers worldwide
With Castr, you can easily livestream videos on any platform in no time.
No Castr Branding
We do not include our branding on your videos.
No Commitment
No contracts. Cancel or change your plans anytime.
24/7 Support
Highly skilled in-house engineers ready to help.