In case you missed it, Castr now supports SRT as a streaming input. Apart from streaming SRT from OBS Studio, vMix users can also set up the SRT protocol and send the stream to Castr.
SRT allows for high-quality video delivery on any network, even with an inconsistent connection. This new addition helps Castr's users incorporate this protocol into their streaming flow, besides other ingest protocols like RTMP, RTSP, HLS, and MPEG-TS.
How to Setup SRT Stream from vMix to Castr
1. Make sure you have vMix downloaded. Get the latest version here.
2. Open your All in One stream on Castr. Here you can find the URL automatically generated by Castr for your stream. Click Copy to get the URL.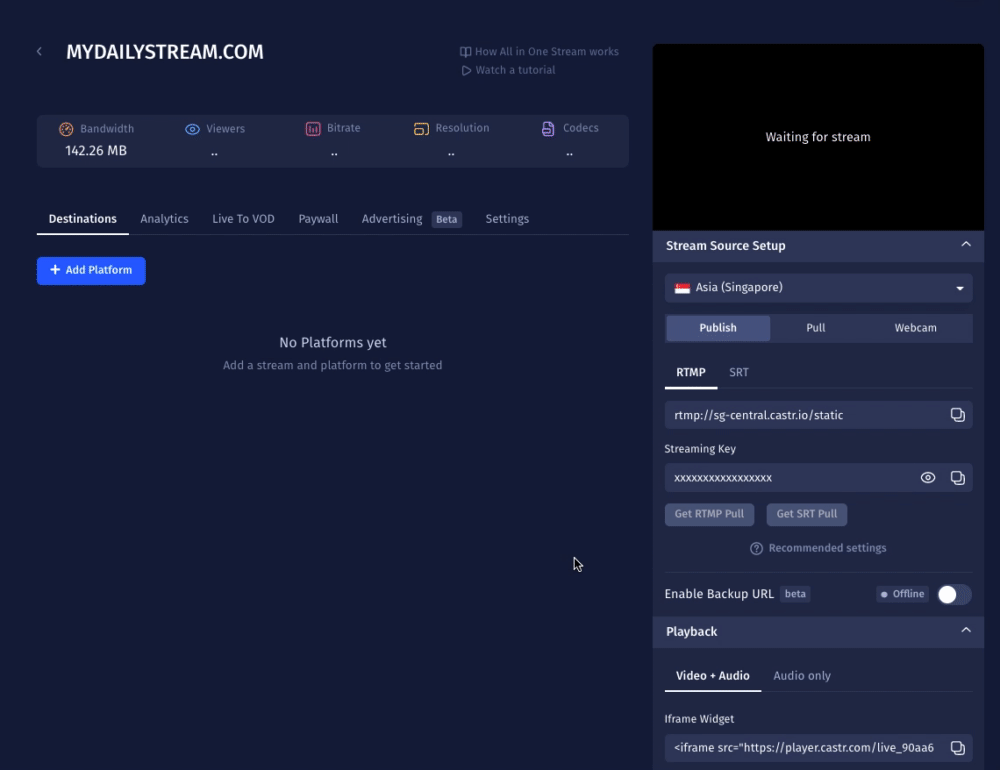 3. Open the VMix software
4. Go to External, choose External Output Settings

5. Select the Outputs/NDI/SRT Settings option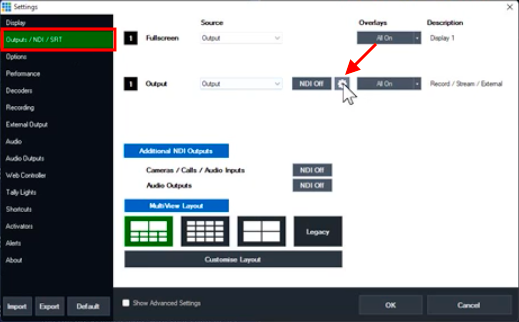 6. Click the setting icon to start Setup for Output
7. In the Output Settings, check the Enable SRT
8. In the SRT URL generated by Castr, you can extract the Hostname, Port, and Stream ID details to put into vMix's setup.
Example of an SRT URL:

srt://sg-central.castr.com:9998?pkt_size=1316&streamid=#!::r=live_90aa69e00******39857971ea117e,password=######,m=publish
Take the Hostname, Port, and Stream ID in the SRT URL and insert to Vmix: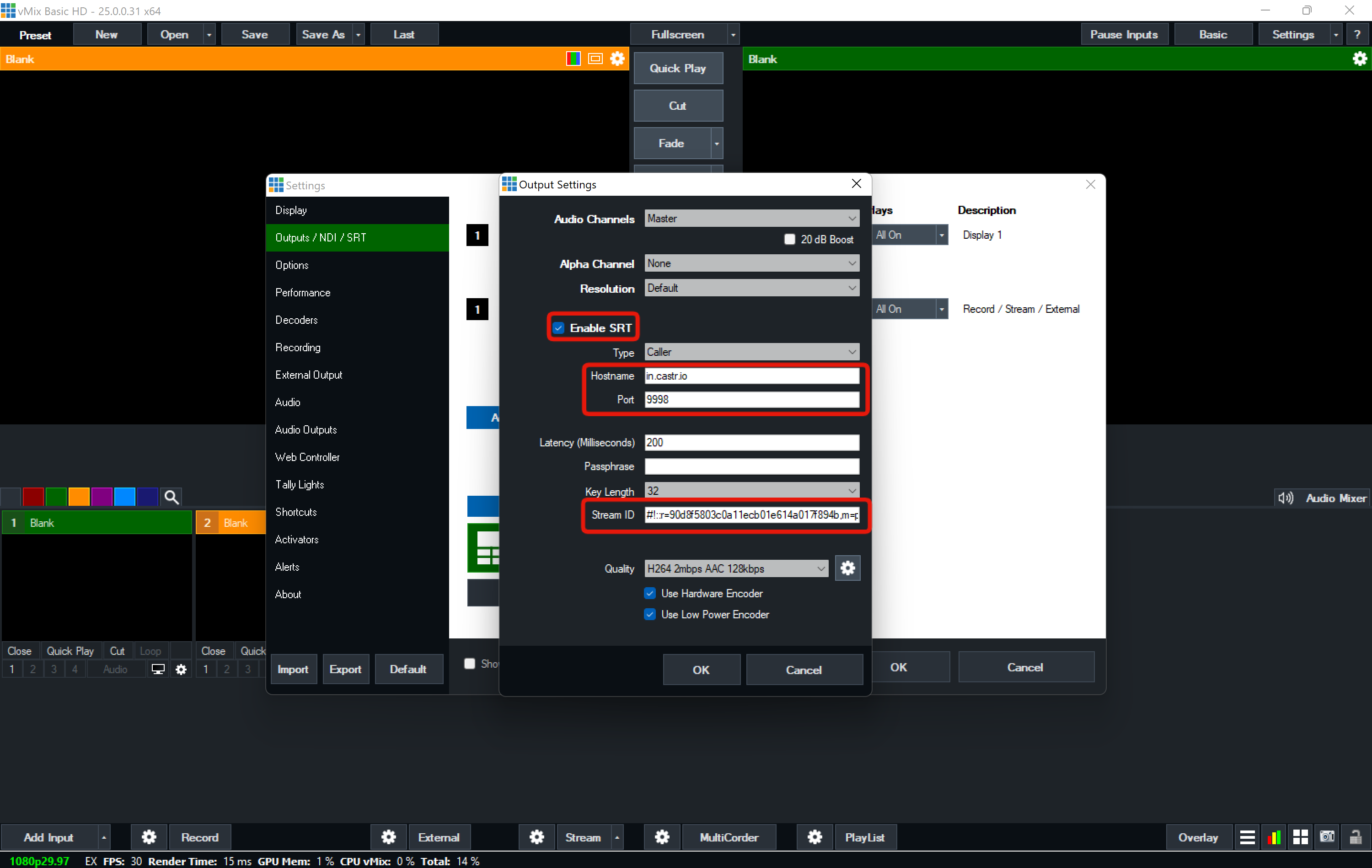 7. Click OK, and you're ready to go live!
If you are still confused about the setup process, worry not! We've prepared a video tutorial to make things clearer HERE.
NOTE: the SRT above is an example. Please replace it with your SRT
To learn how to connect Castr to vMix using RTMP, check out this article.
What's next?
We hope you find this article helpful to set up streaming from vMix to Castr using the SRT protocol. If you need further help, check out the Help Center or contact our 24/7 live chat for more support.
What's next? See A Quick Introduction to Streaming with Castr or the Best Upload Speed for Streaming with Quality.
Join 200,000+ streamers worldwide
With Castr, you can easily livestream videos on any platform in no time.
No Castr Branding
We do not include our branding on your videos.
No Commitment
No contracts. Cancel or change your plans anytime.
24/7 Support
Highly skilled in-house engineers ready to help.